Jamaica and Cuba Hold Bilateral Discussions
---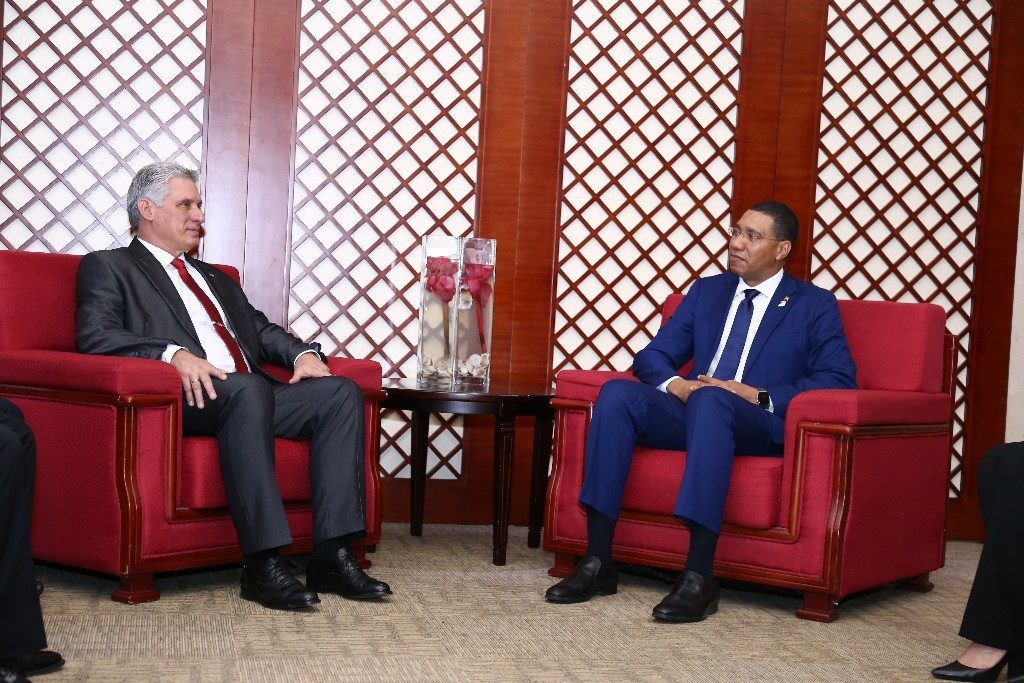 Prime Minister Andrew Holness today (July 5) held bilateral discussions with His Excellency Miguel Diaz-Canel Bermudez, President of the Republic of Cuba.
The Cuban President is in Jamaica for the first time since assuming office in April this year.
His Excellency is one of two special guests attending the CARICOM Heads of Government meeting underway in Montego Bay St. James.
During the discussions, Prime Minister Holness noted that Jamaica is grateful for the support received from the Cuban Government in relation to education, health and energy.
"Jamaica certainly wants to develop our energy security. The changing global situation as it relates to the change in oil production shows that it is important. We are also very eager to expand trade in the region. This is a practical way of strengthening our ties within the region", said the Prime Minister.
Prime Minister Holness highlighted that greater levels of partnership can be forged in energy security and the transitioning for heavy fuel oils.
The leaders also expressed interest in collaborating on issues of solar energy and agro-processing in the future.
In the meantime, the Cuban President thanked Jamaica for its friendship over the years.