Jamaica Must Capitalize More on Renewable Energy Says PM Holness
---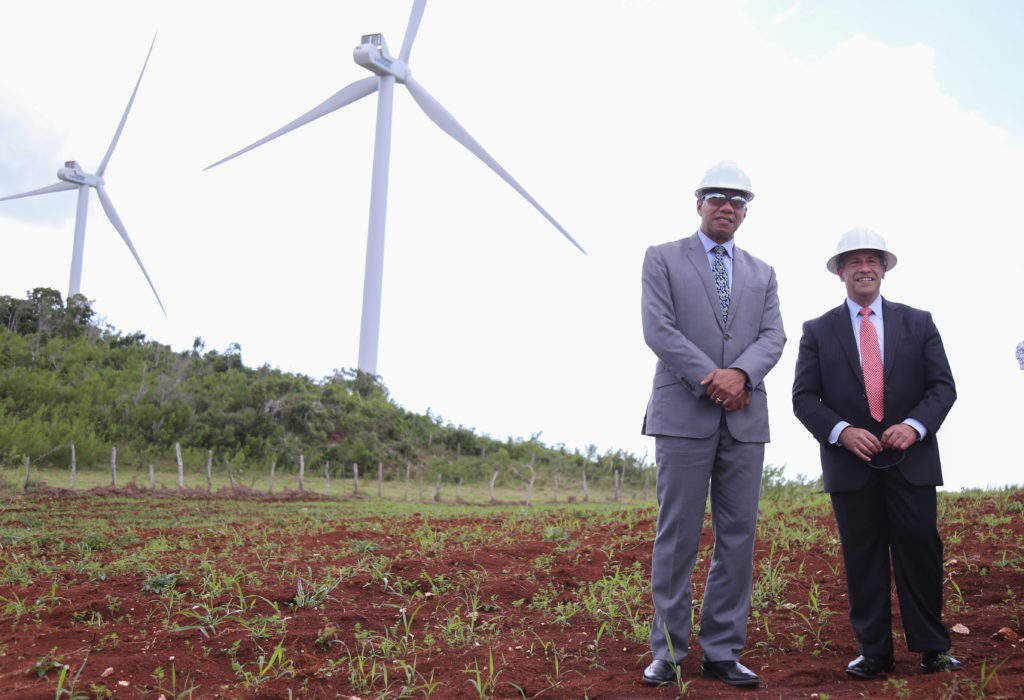 Prime Minister Andrew Holness says Jamaica must capitalize on the availability of renewable energy.  He explained that the country would be in a far better position if it can convert naturally occurring forces into energy.
"It is possible for Jamaica to go to approximately 50% of its energy needs provided by alternatives," the Prime Minister declared.
Prime Minister Holness made the comment yesterday (Wednesday, November 8) during a tour of BMR Jamaica Wind Limited in Potsdam, St. Elizabeth.
BMR Jamaica Wind Limited is the builder, owner and operator of Jamaica's largest privately funded renewable energy project. The 36.3MW wind generating facility has been in operation since July 1, 2016. At a cost of $US 89.9M, this represents a major investment in the parish of St. Elizabeth.
"From a policy perspective we would much prefer to have more of our energy locally generated and from that perspective renewables are very important to us," said Mr Holness.
He pointed out that there is great potential between the parishes of Manchester and St. Elizabeth for an expansion in wind generating plants and that the significant investment made by BMR Limited is an indication that there can be even greater investment in wind energy in Jamaica.
Government creating an integrated resource plan
Meanwhile, the Prime Minister said the Government is doing an integrated resource plan which will project what are the country's future needs. In addition, the plan will incorporate how the country can supply those future needs integrating renewables, in particular wind and solar.
"Of course the problem with renewables is the intermittency of the supply and even that can be overcome with battery technology which has increased and improved and so I hold a very optimistic view of the future of energy supply in Jamaica. We are now looking at expansion in solar," added the Prime Minister.
According to Prime Minister Holness another solar plant will be opened very soon and the Government is also examining waste energy as a solution.
The BMR Jamaica Wind project holds the distinction of being the first project funded in Jamaica by the Overseas Private Investment Company (OPIC). USD $62.7M was provided by OPIC and USD $20M from the International Finance Company (IFC).
The Project is the recipient of the OPIC impact award 2016, as well as, the CREF Wind Project of the Year 2017.