National Works Agency CEO E.G. Hunter to Directly Supervise St. Thomas Road Building – Prime Minister Holness
---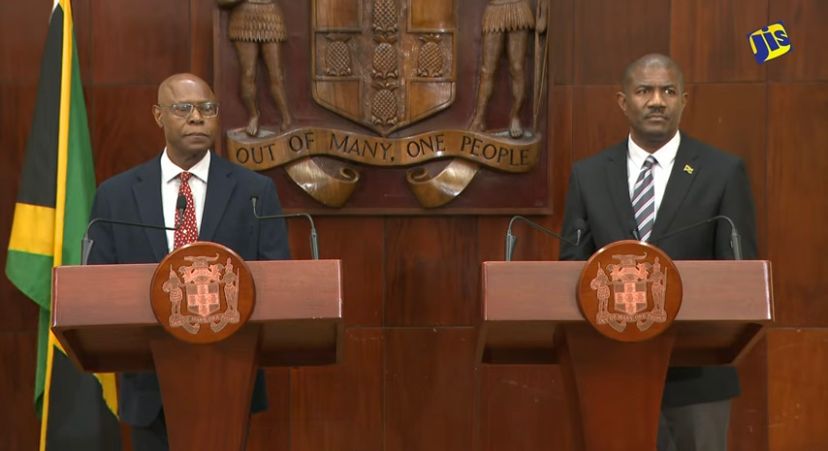 The Prime Minister is today (July 10, 2023) announcing that the National Works Agency's (NWA) Chief Executive Officer (CEO), E.G. Hunter, will take direct supervision of the South Coast Highway Improvement Project to ensure timely completion. This decision comes in response to delays caused by broken water mains on a section of the roadway, rendering it nearly impassable for several hours.
Acknowledging and apologizing for the inconvenience caused, Mr. Hunter reported to the Prime Minister that the broken water mains have been repaired and the section of the road made drivable once again.
Overnight, two breaks occurred on existing water mains which scoured the road surface. The contractors and the National Water Commission (NWC) would not have been on site to immediately repair the break at the time they occurred. As soon as the matter came to our attention the contractor and the NWC were mobilized and repairs effected. To prevent further occurrences of such water main breaks, The NWA will conduct inspections along the roadway to detect signs of leakage.
To date, 14.1 km out of the 17.4 km section of the road from Harbour View to Yallahs which was affected by the water main breaks, have been asphalted, with full completion expected by August 23, 2023.
Mr. Hunter noted that the road is of significant importance as it carries over 15,000 motor vehicles, including heavy-duty trucks that support the thriving aggregate industry.
Mr. Hunter stressed the complexity of managing the road upgrade alongside existing traffic, involving the installation of pipes, fiber-optic cables, sewerage, and other utilities while ensuring the functionality of the current infrastructure.
Upon receiving the report from Mr. Hunter, Prime Minister Holness has directed the contractor, China Harbour Engineering, to increase their resources and expedite the project's completion. Furthermore, the CEO of the NWA will provide direct oversight to ensure the contractor meets the designated targets.
In highlighting the government's commitment, Prime Minister Holness stated, "No other administration has undertaken the level of work we have. We have made substantial investments in the parishes of St. Thomas and Portland, which will bring comprehensive benefits to the residents. Improved road infrastructure, enhanced water supply, electricity, bandwidth, and sewerage will transform their lives. Additionally, we will establish a new town centre in Morant Bay and build the Paul Bogle Museum in St. Thomas. The development of the BoundBrook Town Centre, East and West Harbour in Portland is also progressing rapidly."
The Prime Minister emphasized that these endeavours are made possible due to the new road, which will result in increased job opportunities, greater investment, and an enhanced quality of life for the people of Portland and St. Thomas.