NHT is responding to the Government's Mandate – PM Holness
---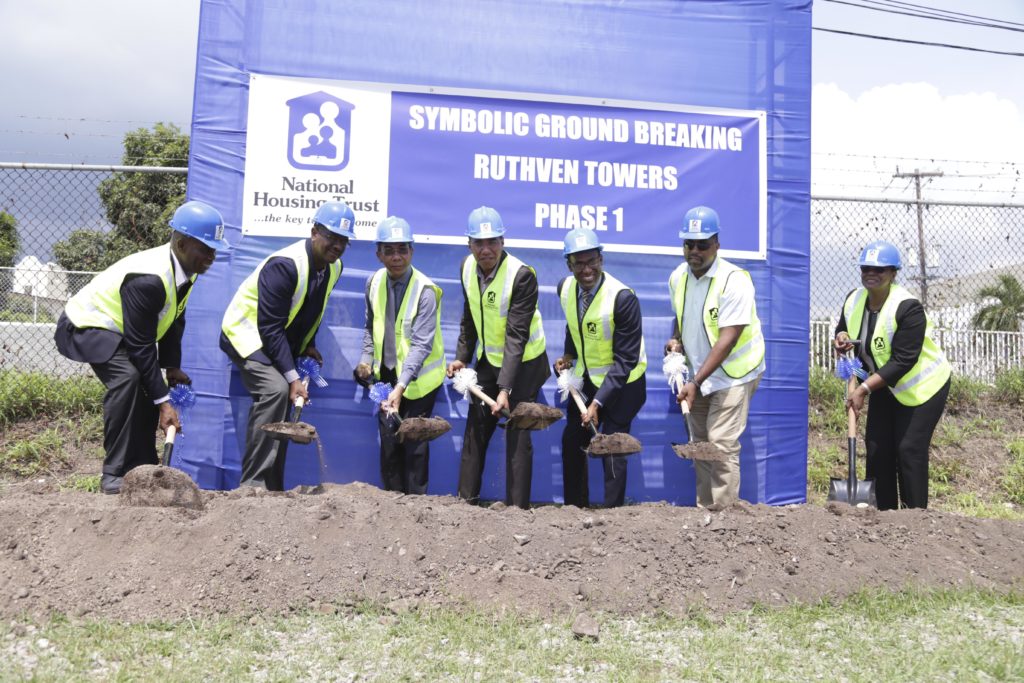 Prime Minister Andrew Holness says the National Housing Trust, NHT, is on track to do a historic 8000 mortgages which will amount to approximately $28 Billion of housing loans this financial year.
The prime minister made the disclosure today (September 22) at the Ground-breaking ceremony for the NHT Ruthven Towers housing development in St. Andrew.
The Ruthven Towers Housing Development Phase 1 will comprise sixty-four (64) one and two bedroom apartments. Construction will commence in November of this year and is scheduled for completion in July 2019.
The total development cost is $1.2 Billion.
In the meantime, Prime Minister Holness said the NHT is delivering on a mandate set by the Government to build more houses.
"We are not just building houses in the high-income category, we're not building houses alone in the middle-income category but we are building mostly housing solutions for persons above minimum wage," stated Prime Minister Holness.
Mr Holness said the government must act as a facilitator to ensure that housing developers provide housing solutions as rapidly as people are moving into the urban areas.
"Agencies such as the NHT must correct the market failure that has happened over these many years; where the private housing development market has not necessarily been able to keep apace with the demand for housing in urban areas," explained the prime minister.
Prime Minister Holness added that the Government is ensuring that the required infrastructure is in place to meet the demands of the growing population.
Contact:    Communications Unit-OPM
Tel:   926-0244, 927-4101        Email:  [email protected]/[email protected]
Website:      www.opm.gov.jm  Facebook:  www.facebook.com/jamaicahouse  Twitter:  www.twitter.com/opmjamaica