PM Holness Announces Additional $125 Million Water Relief Assistance for Drought Affected Parishes
---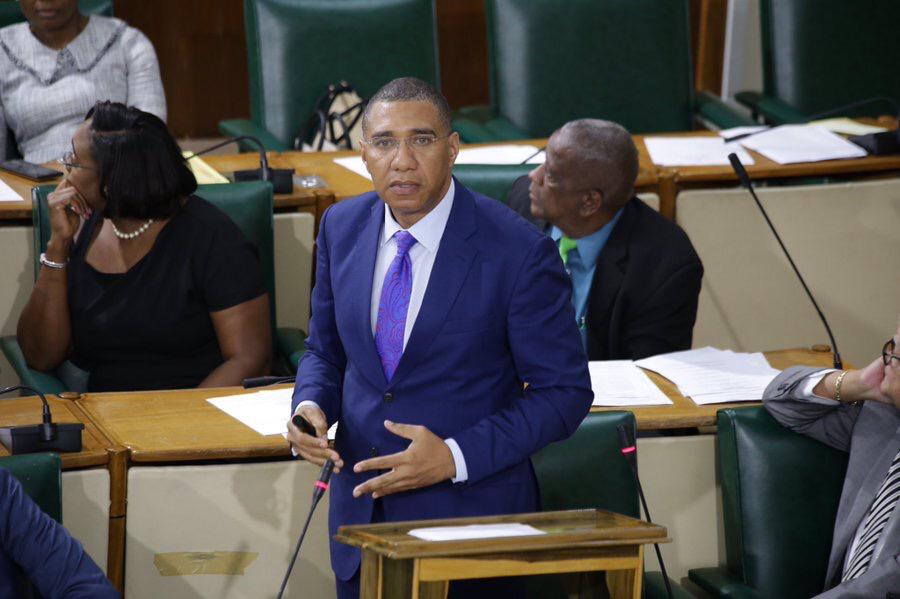 Prime Minister, Andrew Holness has announced that an additional $125 million will be allocated for the trucking of water and the distribution of tanks in several parishes across the island affected by severe drought.
There has been a significant reduction in rainfall in the parishes of Kingston, St. Andrew, St. Thomas, St. Mary, Portland, St. Elizabeth, Manchester and Clarendon. The parishes of Portland and St. Mary are seriously affected.
The amount allotted is in addition to the $205 million dollars already spent by the National Water Commission on trucking of water in the last financial year up to March 2019.
Speaking in Parliament last night (Tuesday, May 21), Prime Minister Holness, gave an update on rainfall and water situation in the island.
"The rainfall has shifted from the north eastern end of the island to the north western end of the island, that has an implication for water distribution within the Corporate Area," said Prime Minister Holness.
The Prime Minister has indicated that there will be a collaborative effort among the Members of Parliament in the parishes experiencing drought conditions and the Government to ensure that places offering critical services are given priority.
"I have asked the Minister without portfolio in the Ministry of Economic Growth and Job Creation the Hon. Pearnel Charles Jr. to meet with the MPs in the affected parishes and the councillors and with the NWC to work out a detail distribution schedule for trucking to ensure first of all the all schools, day-care facilities nursing homes, public sanitation conveniences, hospitals that they are given priority in the trucking of water in this difficult time," said Prime Minister Holness.
The Prime Minister noted that as more data is received from the National Meteorological Service the Government will revise its response.