PM Holness Calls for More Investments to Support Entrepreneurs
---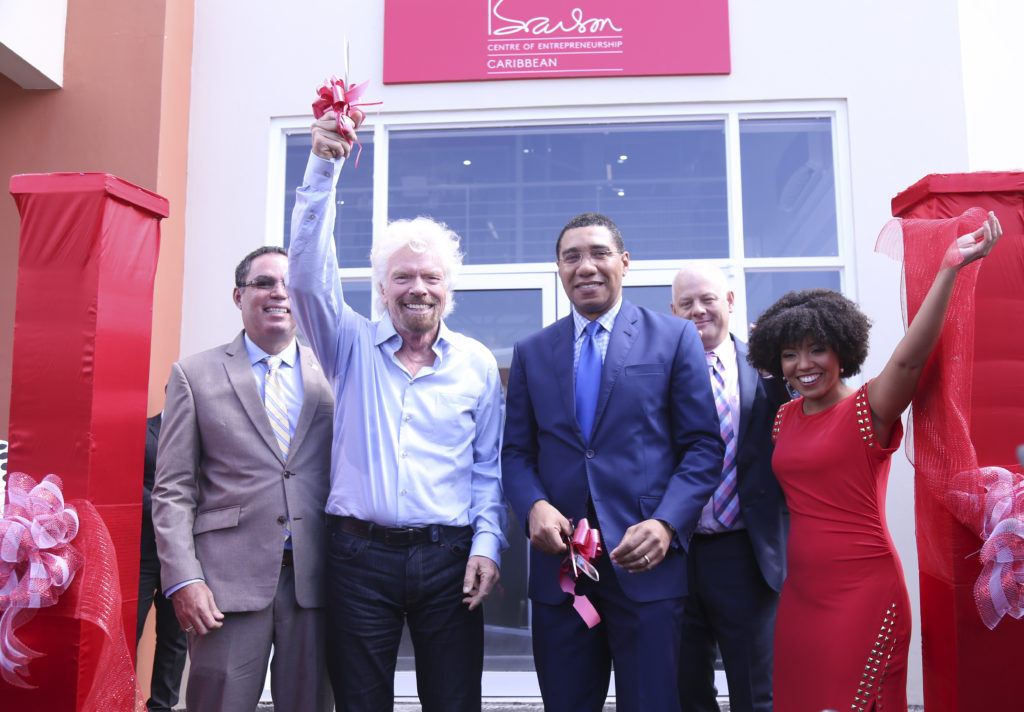 Prime Minister Andrew Holness says more needs to be done to support entrepreneurs who are the "agents of growth in any economy".
Prime Minister Holness was speaking today (June 6) at the official re-launch of the Richard Branson Centre of Entrepreneurship at Sovereign Commercial Centre, in Barbican.
In endorsing the Branson Centre, Mr Holness noted that it is important to support entrepreneurs to impact the wider business environment.  He also applauded the decision to move the centre's headquarters from Montego Bay to Kingston.
The prime minister says the government is pleased to partner with Sir Richard Branson, Entrepreneur and Founder of Virgin Group, who was at the event.  "The government of Jamaica is very grateful to you and we encourage other business persons to do this, to make this investment in creating entrepreneurs. The more entrepreneurs we have, the more we will be able to achieve 5 in 4," he said.
Mr Holness added that, "it is great that you made yourself available for people to have access to you, to see you in operation, but more than that to invest your own funds in developing an ecosystem to support the kind of mentorship that is necessary for the next billionaire."
The Branson Centre of Entrepreneurship – Caribbean was launched in September 2011 to support entrepreneurs to scale their businesses for positive economic and social impact. The centre is an initiative of Virgin Unite, the not-for-profit foundation of the Virgin Group.