PM Holness Meets with Management and Staff of Petrojam
---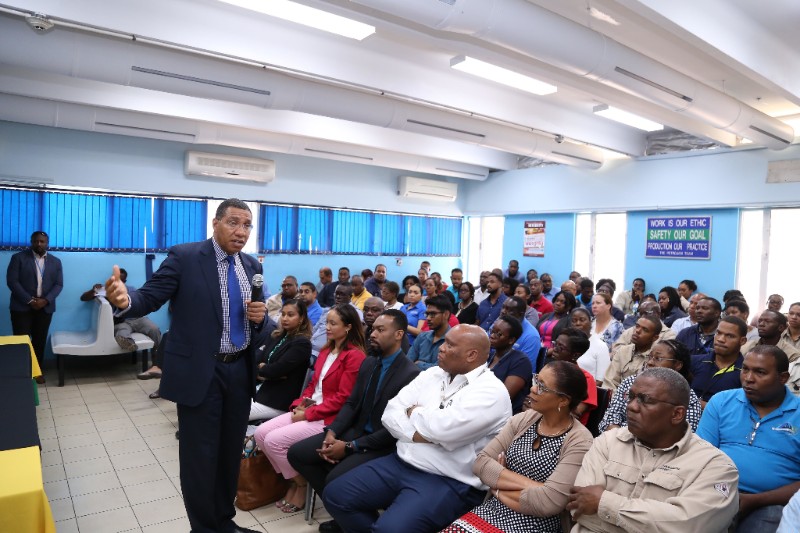 Prime Minister Andrew Holness today (July 13) met with the Executive Management team and staff of the state owned oil refinery Petrojam.
The Prime Minister was visiting Petrojam for the first time since taking over the portfolio of Energy on July 4.
Prime Minister Holness was joined in the meetings by the Permanent Secretary in the Office of the Prime Minister Audrey Sewell and Jamaican members of the Board Paul Hoo, Chairman as well as Rose Pilner and Wayne Powell.
The Prime Minister held frank and open discussions with both the management and staff and reassured them of the Government's plan to strategically make Jamaica energy secure and ensure Petrojam is a viable operation.