PM Holness to Tour Sections of the Island Affected by Heavy Rainfall Today
---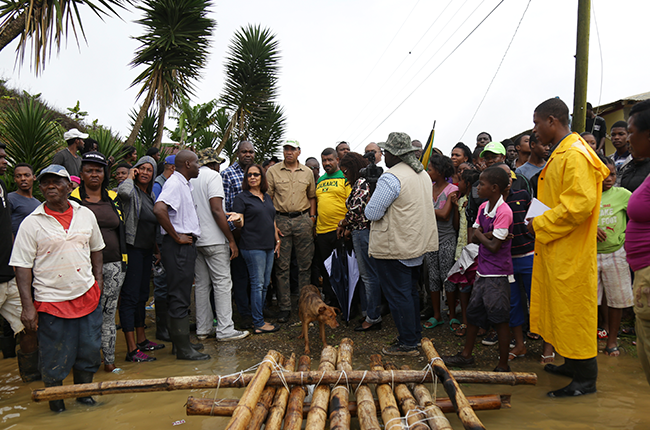 Prime Minister Andrew Holness has cut short his visit to the Dominican Republic and returned to the island last night to deal with the damage caused by heavy rainfall in sections of the island.
He will today tour the worst affected parishes with representatives from the emergency services and representatives.
The island has been experiencing persistent heavy rainfall over the past three days which has severely impacted several parishes including, Kingston and St. Andrew, St. Catherine, Clarendon, Manchester, as well as St. Mary, Portland and St. Ann in the north.
Yesterday, the prime minister ordered the following measures to be put in place to deal the ongoing weather event:
The Office of Disaster Preparedness and Emergency Management (ODPEM) to activate the National Emergency Operations Centre (NEOC);
All parish Emergency Operation Centre activated;
All parish representatives have mobilized to attend their respective EOCs and;
Shelter managers put on standby in the event shelters need to be opened to respond to any evacuations.
The government's team are conducting a preliminary assessment to ascertain the level of damage to affected areas.
The National Meteorological Service says outburst of showers will continue over the next few days until Thursday.