PM Shocked by the Sudden Death of Dr Winston Green, MP for South East St. Mary
---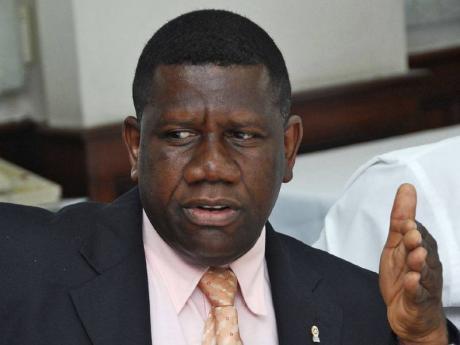 Prime Minister Andrew Holness has extended condolences to the family of the Member of Parliament for South East St. Mary Dr Winston Green.
Dr Green died suddenly this morning. He was 58 years-old.
Prime Minister Holness says that the news of Dr Green's death came as a surprise. He remembers Dr Green as a competent Member of Parliament who sat on Parliamentary Committees.
"Dr Green had a quiet disposition. He has given national service which must be commended. Dr Green was one of those Parliamentarians who served his constituency well. I applaud Dr Green's contribution to governance through politics," said Prime Minister Holness.
Dr Green was a second term Member of Parliament, having been elected in 2011 to represent the constituency of South East St. Mary.
He served on the Public Administration and Appropriations Committee and up to the time of his death was a member of Parliament's Internal and External Committee.
"On behalf of the Government and people of Jamaica I extend deep and sincere condolences to the family and colleagues of Dr Green," said Mr Holness.
Dr Green was a dental surgeon and former Vice President of the Dental Association of Jamaica.
He was educated at Excelsior High. Dr Green who was a member of the Opposition Peoples National Party received his degree in dentistry in Cuba.
–30–