Prime Minister Holness Commits to Free Access to Education
---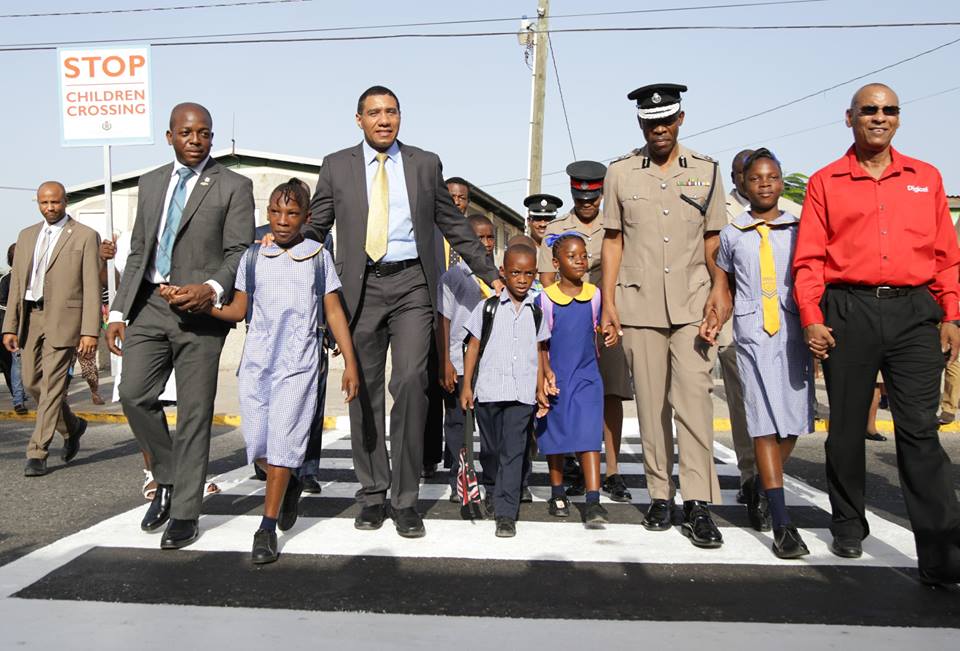 Prime Minister Andrew Holness has reiterated the government's commitment to free access to education.
Speaking at a Special School Opening Ceremony at Seaward Primary this morning (Monday, September 5) he said, "I know in communities like these the tremendous struggle that parents go through and that is why we have reintroduced the no tuition policy. We are not saying that education is free, but what we are saying is that every single Jamaican child must have access to education whether or not they can afford it."
Prime Minister Holness emphasised that no school should turn away any child because they cannot pay school fees. He said school fees must not be used as a means of excluding any child from their education, adding "I encourage every single Jamaican parent, don't stay at home and say you can't afford it – you don't have it. Send that child to school and if any teacher or any principal sends back that child, you send them to me and let me deal with it."
During his address, he also encouraged parents to steer their children away from crime and violence. The Prime Minister explained that violence starts in the home and implored parents to stop beating their children because they are teaching them that resorting to violence is the best way to resolve conflict.  "I believe we must grow up our children with love and teach them to respect each other and to reason things out so I appeal to you the parents today, let us change that little thing in our culture where we resort to violence as the first means of resolving conflict," he said.
Noting the improvements in the school's infrastructure, Mr Holness thanked members of the private sector who contributed and stated that education is a partnership as the government alone cannot do it.
Contact:    Communications Unit-OPM
Tel:   926-0244, 927-4101        Email:  [email protected]/[email protected]
Website:      www.opm.gov.jm  Facebook:  www.facebook.com/jamaicahouse  Twitter:  www.twitter.com/opmjamaica