Prime Minister Holness Highlights Achievements Leading to a Sustainable Economy
---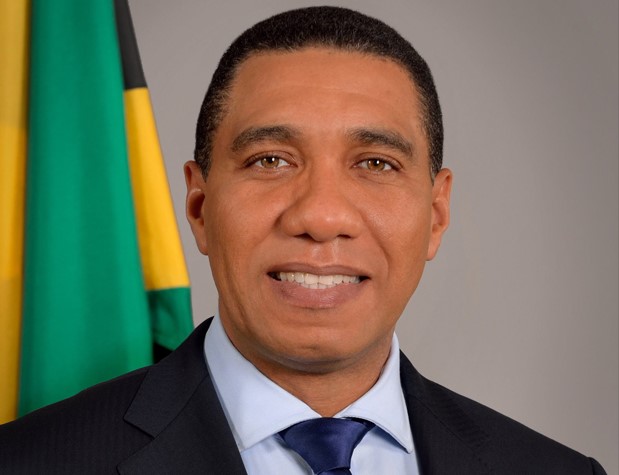 Prime Minister Andrew Holness has highlighted several achievements that have propelled Jamaica towards a more sustainable economy. The Prime Minister says through a combination of prudent policies, strategic national investments, and a commitment to inclusive growth, Jamaica has realized economic stability that has had positive ripple effects throughout the country.
The Prime Minister's address highlighted several key accomplishments that have garnered both national and international recognition.
1. Unemployment Rate Slashed by Nearly 50%:
Under the Prime Minister's leadership, Jamaica has witnessed a substantial reduction in unemployment, resulting in enhanced economic opportunities for its citizens. Prime Minister Holness remarked, "When we took over in 2016, the unemployment rate was 13.7%." Today, that unemployment rate stands at approximately 7%. This remarkable achievement signifies that more individuals, from various walks of life, now have jobs and increased household income."
2. Access to Skill Training Enhanced:
Recognizing the importance of skilled labour in driving economic growth, the government has made significant strides in enhancing access to skills training. Prime Minister Holness stated, "To address the demand for trained and skilled workers, we have made access to HEART free." He says any Jamaican wanting to acquire skills to secure employment can now enrol in HEART without financial constraints. Furthermore, the government has implemented stipends for select courses, demonstrating its commitment to resolving the pressing issue of unemployment, empowering Jamaicans, and building a competent labour force.
3. Significant Increase in Minimum Wage:
In demonstrating its commitment to improving the standard of living for all Jamaicans, the Prime Minister notes that the government has substantially increased the minimum wage. "When we took over, the minimum wage was $6,200. Now, the government has almost doubled the minimum wage to $13,000… We have given almost 100% increase to the minimum wage," said Prime Minister Holness.
4. Stable Exchange Rate and Debt Reduction:
Stability within Jamaica's economic landscape has been a focal point of the government's agenda. Prime Minister Holness emphasized that in the face of global uncertainties, our nation has achieved commendable stability. He says Jamaica's exchange rate has remained relatively steady for the past three years, including during the unprecedented challenges wrought by the COVID-19 pandemic. Moreover, he notes that Jamaica has significantly reduced its debt service costs, enabling the country to allocate resources towards crucial infrastructure development, water management, housing, and fair compensation for our public sector employees.
5. Resilience and Recovery:
Prime Minister Holness says Jamaica's ability to navigate crises and rebound swiftly is a testament to the country's resilience. He highlighted that even amidst the aftermath of the pandemic, supply chain disruptions, and inflationary pressures, Jamaica's economy has demonstrated remarkable resilience. He said, "Our tourism industry has bounced back, our national debt continues to decline, foreign reserves are increasing, and the Jamaican dollar remains stable. These accomplishments have empowered us to provide improved compensation for our dedicated public sector workers."
In closing, the Prime Minister addressed the ongoing challenges faced by Jamaica, stating, "We are in a drought, not of our doing, but we have managed to ensure access to water for our citizens."  He is assuring Jamaicans that his administration will continue to act in the best interest of all Jamaicans.