Prime Minister Names Enterprise Team for Solid Waste Management
---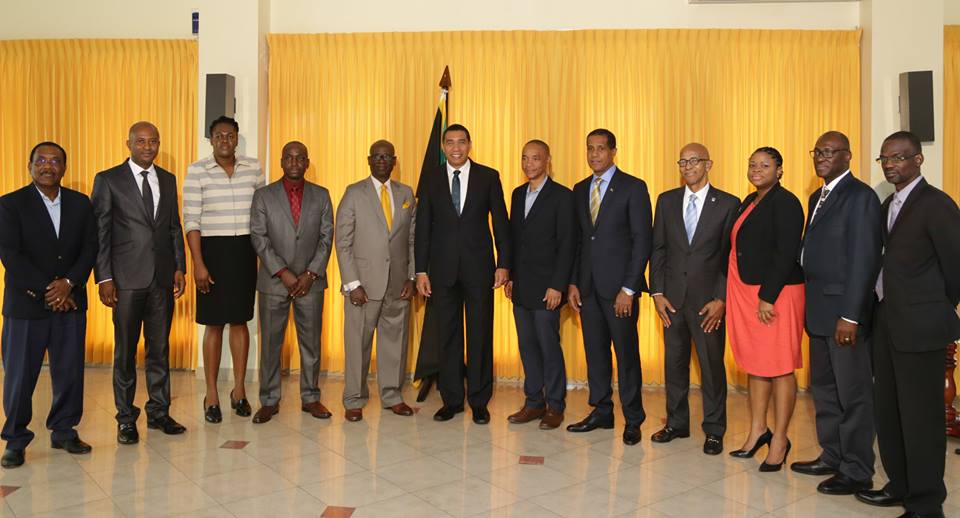 Prime Minister Andrew Holness this morning (Monday, October 31) announced the formation of a nine member Enterprise Team to manage the process of the government's waste to energy programme as well as contracting out solid waste management and collection. The team will also manage the divestment of the Riverton City landfill.
The members of the Enterprise team are:
Mr. Lyttleton Shirley – Chairman
Dr. Milton Clarke – Deputy Chairman
Mr. Milverton Reynolds – Representative from the Development Bank of Jamaica
Ms. Rochelle Dacres – Representative from Ministry of Finance Public Service,
Mr. Fitroy Vidal – Representative from Ministry of Science, Energy and Technology,
Dr. Kerrine Senior – Representative from National Environment & Planning Agency,
Mr. Audley Gordon – Representative from the National Solid Waste Management Authority
Mr. Patrick Gordon – Mechanical Engineer
Mr. Paul Tai – Attorney at law
Prime Minister Holness said it is envisioned that over time, the National Solid Waste Management Authority, NSWMA, will move toward being a regulator rather than a collector of solid waste.
"This does not mean that the jobs involved in waste collection and management will not be affected. In fact what is likely to happen is that there will be a more organised industry created around the business of waste management and collection which will create more employment.  And so this move will be better for everybody," said Mr. Holness.
The Prime Minister said the government has received more than 30 expressions of interests to either bid on the waste to energy programme or to collect solid waste or both.
"Ultimately this project will ensure that solid waste is not the end of the consumption cycle but rather becomes an input into another cycle of production which gives solid waste some economic value," added the Prime Minister.
Prime Minister Holness also said the World Bank has agreed to conduct a feasibility study beginning in November to determine the amount of waste being produced, the type of waste produced and whether or not the waste can be used to make energy.
Prime Minister Holness also stressed the importance of personal responsibility in the proper disposal of solid waste by all Jamaicans.