Public Sector Transformation Integral to Growth – PM Holness
---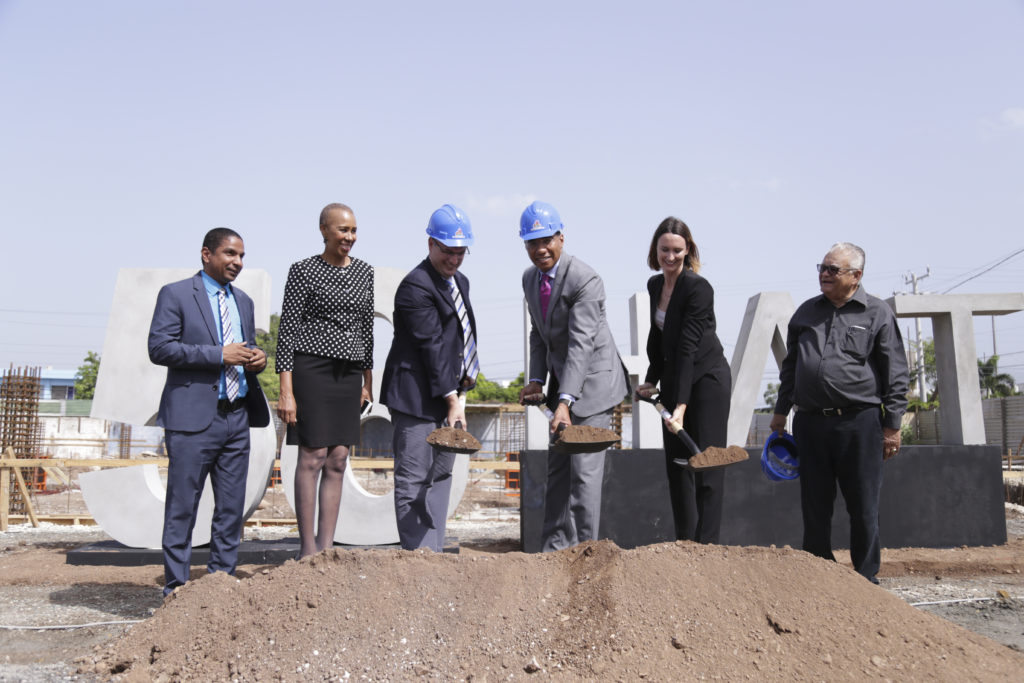 Prime Minister Andrew Holness says the transformation of the public sector is integral to maintaining a fiscally responsible path.
He says there are several areas in which fiscal responsibility has to be applied and the public sector is one such area.
The prime minister was speaking yesterday (September 28) at the Ground Breaking ceremony of 58HWT; the largest TECH PARK in the Caribbean, which will provide 236,000 square foot of office space.
Fiscal responsibility "has to be applied in the area of public sector transformation. And that, of course, will test the consensus that has emerged across administrations on the matter of fiscal responsibility. Indeed that is going to be the next test of whether or not there is truly political consensus on the continuity of fiscal responsibility," explained Mr Holness.
Mr Holness said in order to nurture Jamaica's sustained growth in outsourcing services the government must provide a stable fiscal environment where businesses can grow.
"We have as a people, maintained a fiscally responsible path and we have enshrined that in legislation; there is no political divide on this matter," declared Prime Minister Holness.
Mr Holness added that the Government is also working assiduously to increase the number of trained personnel in the outsourcing industry.
"I am taking a personal interest in ensuring that we solve the training needs, and the HOPE Programme will rapidly increase the employment base to ensure that there are no constraints to the potential growth of this industry," he explained.
In the meantime, the prime minister lauded Stanley Motta Ltd for its US$30 Million investment in Jamaica's Business Process Outsourcing industry.
He says this investment is another signal of inclusive growth and job creation for Jamaica.
"This project symbolises confidence in Jamaica's productivity and capacity and symbolises the convergence of public and private sector aspirations," added the prime minister.
Approximately 5000 persons are expected to be employed as a result of the investment.
—-30—-
Contact:    Communications Unit-OPM
Tel:   926-0244, 927-4101        Email:  [email protected]/[email protected]
Website:      www.opm.gov.jm  Facebook:  www.facebook.com/jamaicahouse  Twitter:  www.twitter.com/opmjamaica