Robert Nesta Morgan Appointed Senator and Parliamentary Secretary
---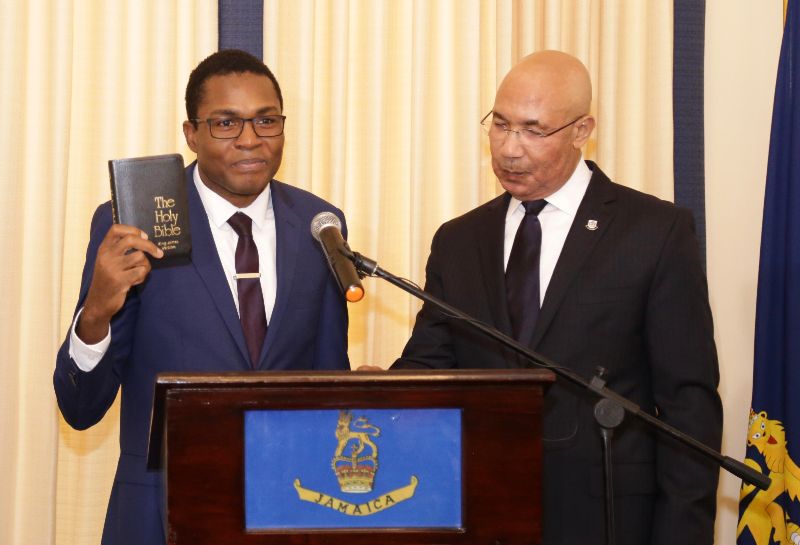 Prime Minister Andrew Holness has announced the appointment of Mr Robert Nesta Morgan to the Upper House of Parliament.
Prime Minister Holness asked Governor General Sir Patrick Allen in writing, to make the appointment.
Mr Morgan was this afternoon (May 9) sworn in by the Governor General during a brief ceremony at Kings House.
Senator Morgan will also serve as Parliamentary Secretary. He completes the slate of 13 Government Senators.
Senator Morgan previously served as the Director of Communications at the Office of the Prime Minister.
He is a graduate of the University of the West Mona and the Clarendon College and Garvey Maceo High Schools.
Senator Morgan has extensive experience in media, public and private sector communication. Senator Morgan assisted in the transformation of Government communication which embraces traditional and new media.