Stakeholders Must Work Together to Ensure Efficiency at Ports, Minister Chang
---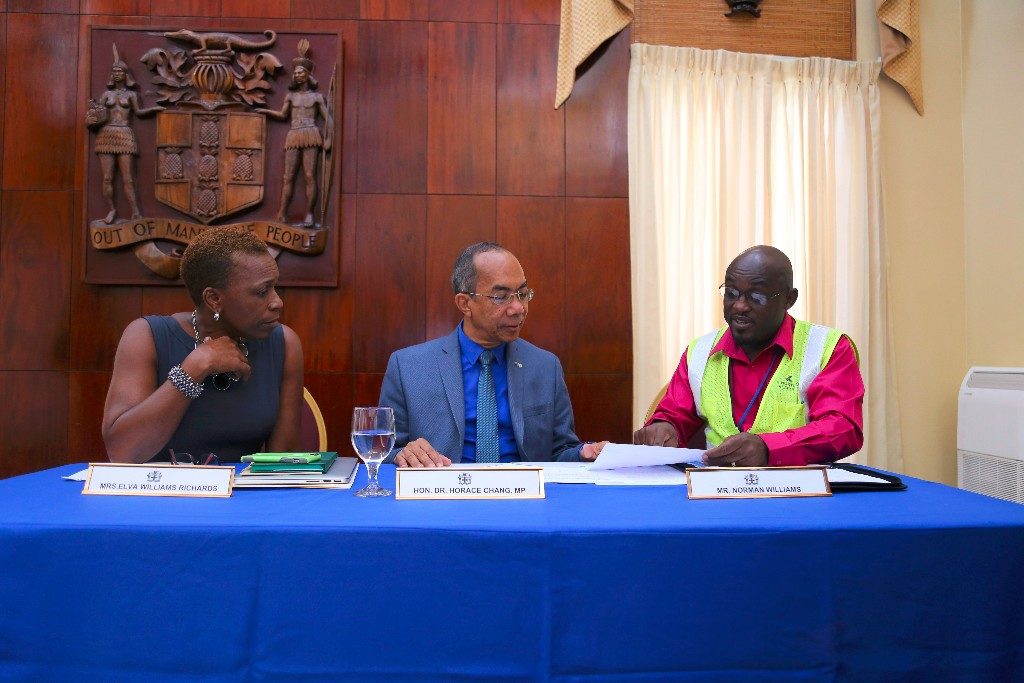 Minister without Portfolio in the Ministry of Economic Growth and Job Creation, Hon. Dr Horace Chang says the Kingston Freeport Terminal Limited, KFTL, is making strategic changes to its operations to make Jamaica a central logistics hub in the Caribbean.
"The port is going through significant changes in order to bring it to the required standards to make it effective and efficient. These changes are required to ensure that we can become a central hub in the Caribbean," said Minister Chang.
The Minister explained that a breakdown in communication between all parties was the principal factor that led to the disruption in operations at the Kingston Freeport Terminal, KFT, over the weekend.
Minister Chang gave an update on the operations of the KFT this morning (August 15) at a Press Conference at Jamaica House.
As the port "transitions into a major logistics centre, there will be some hitches. There will be of course some teething problems and to overcome those not only requires training and organisation management but communication between the various parties," stated Minister Chang.
He says transhipment is the area that the Government expects to have the most dramatic increase once the Port operations are up and running.
He added that all the parties involved Customs, Port Handlers, Truckers, Port Authority and the Shipping Association must work in conjunction to ensure that there is a smooth flow. He says the port functions smoothly when all stakeholders operate in an efficient and timely manner.
The KFTL is undertaking significant investments to improve its operations by implementing the new Terminal Operating System, NAVIS.  In facilitating this transition KFTL devoted most of their resources and equipment to the process on August 4, 2017, to shut down the old system at midnight and restart with the new system on August 5.
Minister Chang said he regrets the interruption to the operations at the KFTL and it is expected that in the days going forward as the backlog clears and the Terminal Operating System is fully rolled out, there will be an increase in overall efficiency at the port.
–30–