Statement from Prime Minister Andrew Holness on his visit with Former Prime Minister Edward Seaga
---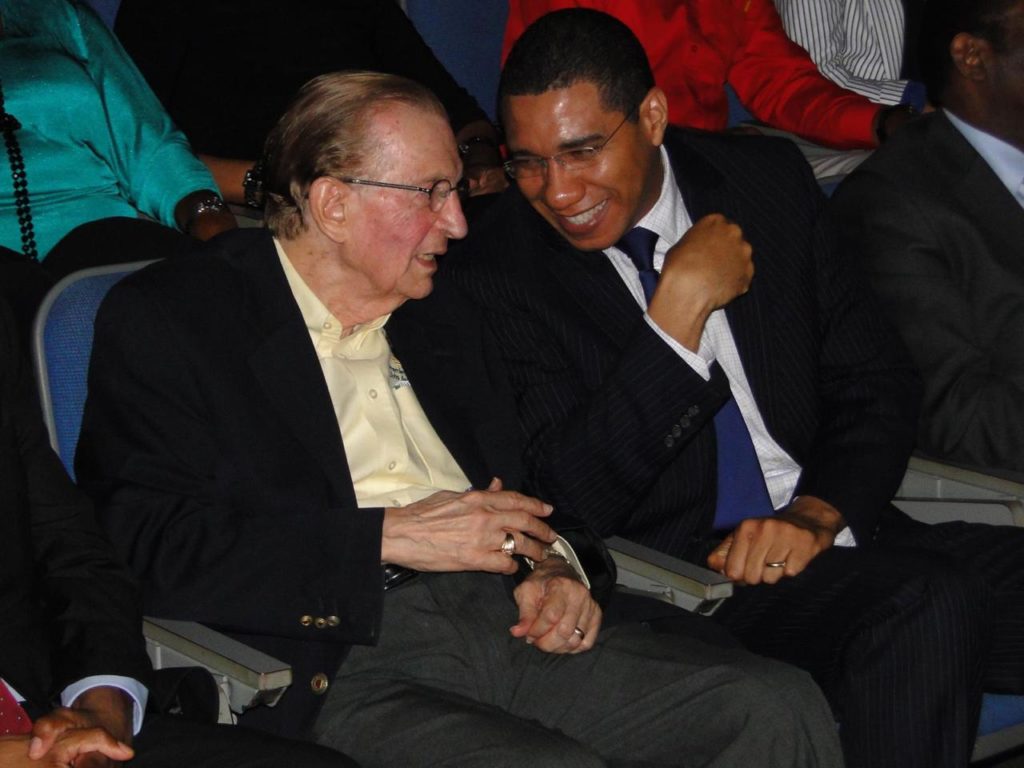 Yesterday (Wednesday, May 15) I visited with Former Prime Minister the Most Hon. Edward Seaga at a hospital in Miami, Florida where he is receiving treatment for serious illnesses. Mr Seaga, who will be 89 at the end of May, is in positive spirits considering the physical effects of his illness and treatment.
I assured our former Prime Minister that Jamaica is in a good place and that our economic recovery is being carefully managed to ensure social equity and prosperity for the working class masses of the Jamaican people. I also passed on to him, the many expressions of concern, love, prayers and good wishes for him from the Jamaican people and from his former constituency of West Kingston.
Among many other national and personal matters about which we spoke, Mr Seaga enquired of football, which became a passion for him in later life. Minister Olivia Grange, who was also with me, updated him and it generated a light moment where we all smiled and laughed.
At the end of the visit, we all held hands and prayed with Mr Seaga for his improvement. He thanked us for lifting his spirit by visiting him and expressed his deep gratitude and love for the Jamaican people whom he served all his life.
Mr Seaga is under close medical supervision by a team of doctors including Jamaican specialists and nurses, and is surrounded by his family at this time.
The family conveyed that they are touched by and thankful for the outpouring of love and support from the Jamaican people. They ask that we continue to hold up 'Papa Eddie' in our prayers.