Three Million Trees to be planted in Three Years to Mitigate Against Climate Change
---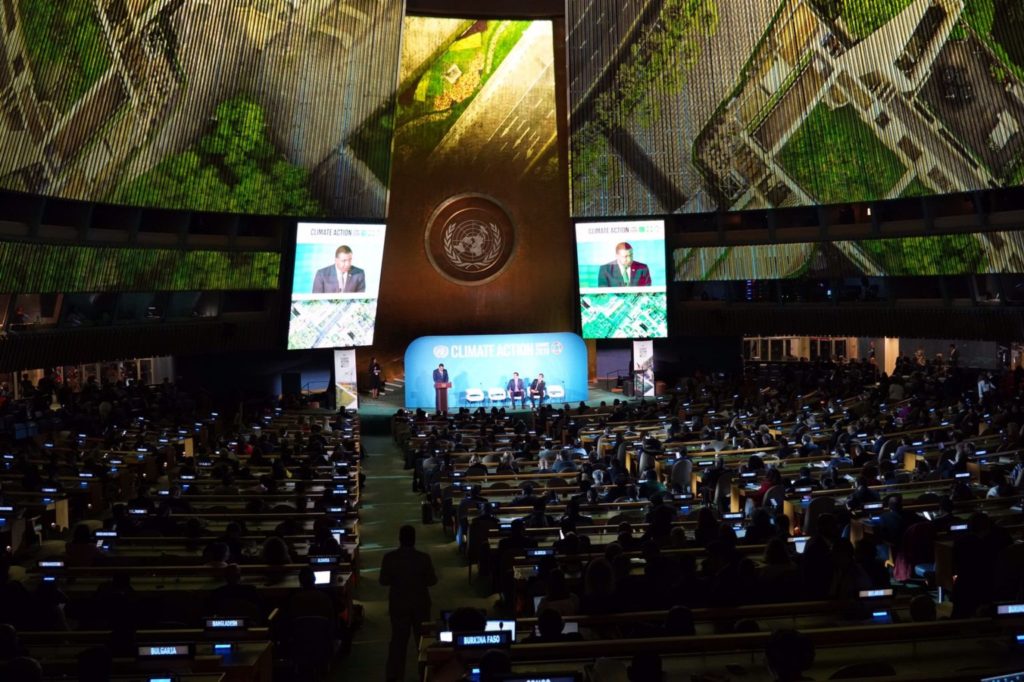 Prime Minister Andrew Holness has announced an initiative that will see three million trees being planted across the island.
The National Tree Planting Initiative will be launched on Friday, October 4, 2019, at Jamaica House and is to be in operation for three years.
The National Tree Planting Initiative is aimed at mitigating the effects of climate change and represents a tree being planted for every Jamaican.
Prime Minister Holness asserted that the Government remains committed to the reduction of the erosion of watersheds and the attendant impact on coastal ecosystems.
The Prime Minister's comments came today (September 27) as he delivered Jamaica's Policy statement at the General Debate 74th session of the United Nations General Assembly (UNGA) in New York.
"Jamaica and other Caribbean islands have the first-hand experience of the increase in the intensity of hurricanes as well as intermittent increased rainfall and extended periods of droughts. These adverse weather events have resulted in major economic losses and dislocation across the region. Jamaica has adopted several policies and legislative measures to reduce our vulnerability to natural hazards and to adapt to the impacts of climate change. This includes the development of a comprehensive and first of its kind, Public Financial Disaster Risk Management policy with provisions for financial risk protection, including budgetary contingency funds and state-contingent debt instruments," said Prime Minister Holness.
In that regard, Prime Minister Holness stated that more action is needed at the national and global levels to urgently tackle climate change.
The Prime Minister also added that efforts towards climate action will require adequate financing, transformative and scalable programmes.
According to Prime Minister Holness, the effects of climate change are intensifying, with coastal cities and low-lying island nations facing the greatest risk, citing the recent devastation wrought by Hurricane Dorian, in the Bahamas.
In the meantime, Prime Minister Holness stated that he was honoured to jointly lead with the leaders of France and Qatar, the Climate Finance and Carbon Pricing track at the recently concluded UN Climate Action Summit.