Trinidadian Minister Not Searched by Jamaican Immigration Authorities
---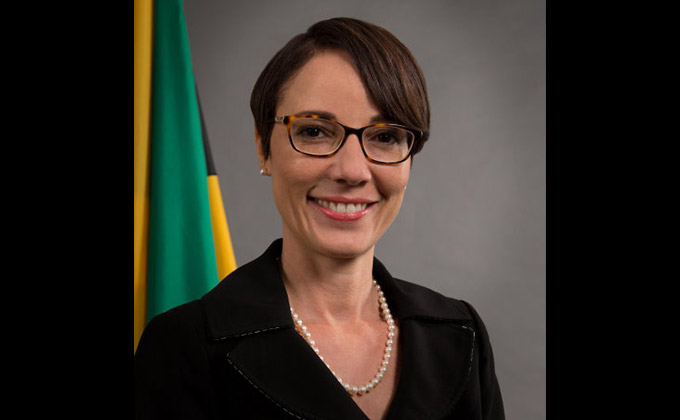 The Ministry of Foreign Affairs and Foreign Trade of Jamaica has today confirmed that neither Jamaican Immigration or Customs officials, nor any security personnel retained by the Government of Jamaica conducted a search on a Trinidadian Minister of Government at the Norman Manley International Airport.
The Ministry was responding to media reports of an incident in which the Hon. Ayanna Webster-Roy, Minister within the Office of the Prime Minister of Trinidad and Tobago was searched, immediately prior to boarding an international flight on Friday, June 2, 2017.  The reports allege that the search was conducted by Jamaican immigration authorities notwithstanding their having been aware of the Minister's official status.
The Minister of Foreign Affairs and Foreign Trade, Senator the Hon. Kamina Johnson Smith, in speaking on the matter said "Our initial enquiries indicate that a search took place, but that it was conducted by a private security company retained by the international airline on which the Minister and her delegation were travelling.  Furthermore, we are advised that such searches are generally undertaken by the airline under international conventions, and are based on random computer selection for additional security screening."
The Minister continued, "While we regret the Minister's distress, our enquiries so far reveal that Diplomats and Ministers of other countries, as well as current and former Ministers of Jamaica, across political administrations, have in fact undergone this additional screening process, notwithstanding their status."
She said "The Government is however taking the matter seriously.  Even as we await a promised formal letter from my counterpart in Trinidad and Tobago, we are making further enquiries regarding the legal framework supporting such searches, as well as the specific circumstances of Friday's incident.  We will write to the airline to make a formal request in this regard."
Minister Johnson Smith assured the public that the Jamaican Government wants all visitors to Jamaica, including colleague dignitaries from foreign and CARICOM countries, to be comfortable in their travel to and from Jamaica, notwithstanding any security protocols.  She also stated that it was important to highlight that even at this stage of enquiries, it was quite clear that the search was in no way related to the issue of free movement under the CSME, nor was it related to the Minister's nationality.
In closing, Minister Johnson Smith said she has informally asked, through the Minister of Foreign and CARICOM Affairs of Trinidad and Tobago, that her personal empathy be conveyed to Minister Webster-Roy, for any distress caused by the airline's security screening process.