Marsha Coore Lobban- High Commissioner (designate to Canada)
---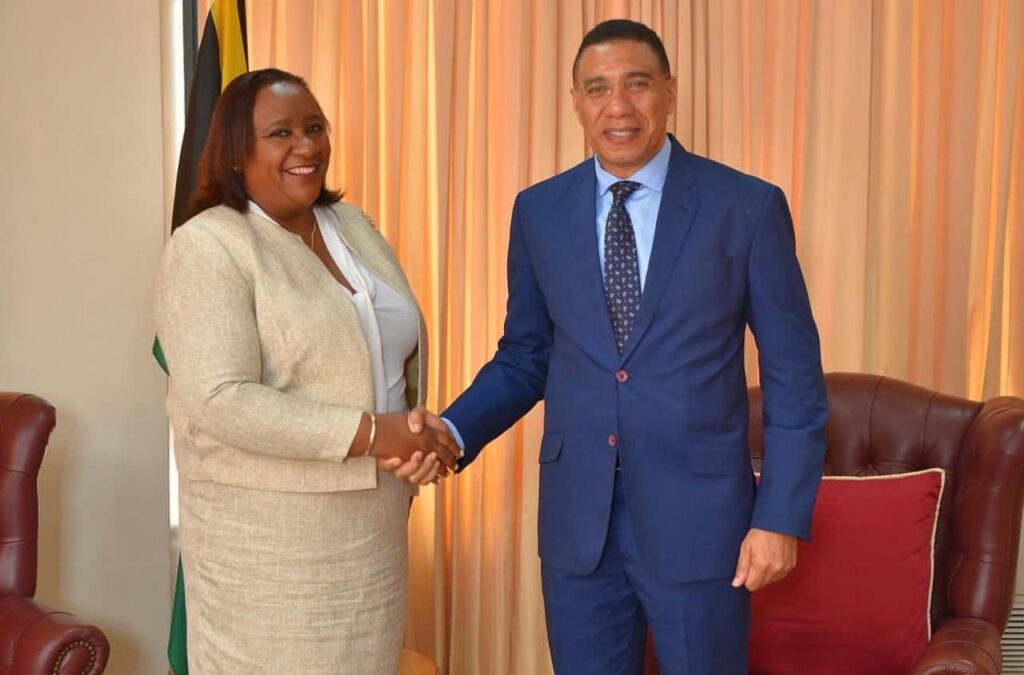 Mrs. Marsha Coore Lobban is our High Commissioner-designate to Canada.
As she prepares to take up her new role, we discussed how Jamaica's current and future relationship with Canada can be further improved to include the areas of trade and investment, agribusiness, climate change and diaspora engagement.
I congratulate Mrs. Coore-Lobban on her new role which acknowledges her dedication and passion for Jamaica.