150 NWC Personnel to be trained under the Kingston and St. Andrew Non- Revenue Water Co- Management Project
---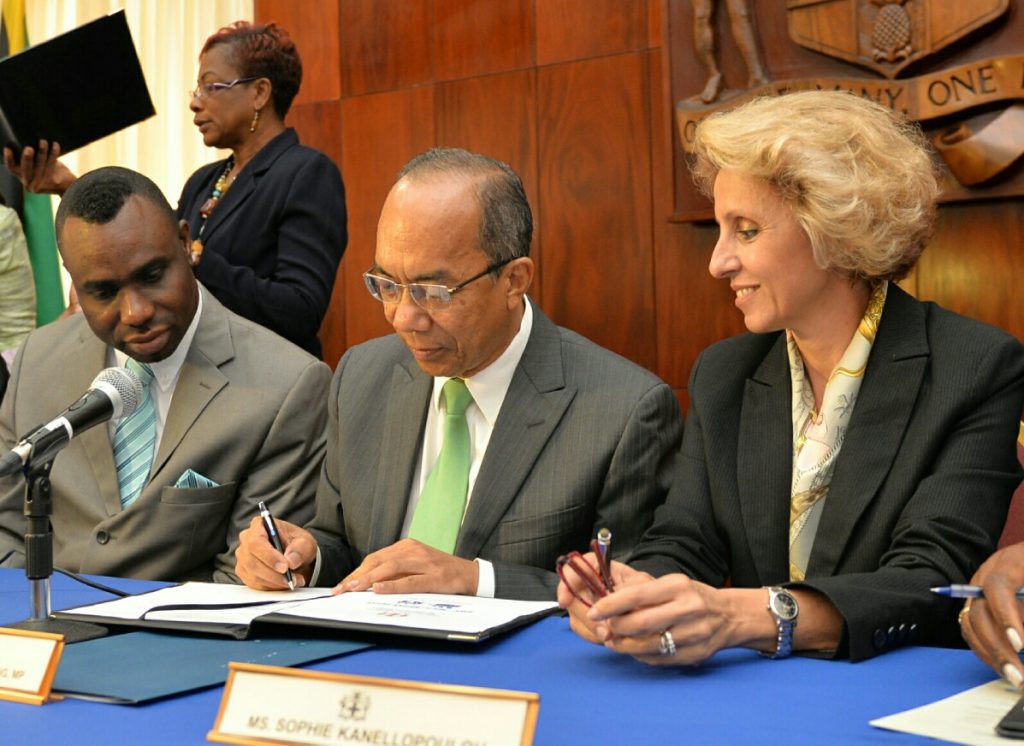 Approximately 150 National Water Commission (NWC) personnel will undergo training and capacity building to improve water supply within the Kingston and St. Andrew area.
This follows the signing of a Memorandum of Understanding (MoU) this week (February 14) among the NWC, HEART Trust/NTA and Miya Jamaica for the Kingston and St. Andrew Non- Revenue Water Co- Management Project.
Speaking at the signing, Minister without Portfolio in the Ministry of Economic Growth and Job Creation, Dr. Horace Chang said "this is a good example of joined up government that will significantly boost productivity, efficiency and reliability in the water sector."
Minister Chang said the training will result in a dedicated team to tackle the issue of Non-Revenue Water (NRW), as certification programmes are implemented for the NWC staff.
The project is part of the Kingston Metropolitan Area Water Supply Improvement Programme, financed by the Inter-American Development Bank. It focuses on the rehabilitation of key water production facilities and reduction of NRW within the Kingston and St. Andrew Area.
The government is forecasting a steady reduction in NRW, from 53% to 20% at the end of the five year project.
–30–
Contact: Communications Unit-OPM
Tel: 926-0244, 927-4101
Email: [email protected]
[email protected]
FB: www.facebook.com/jamaicahouse
TW: www.twitter.com/opmjamaica
Web: www.opm.gov.jm