Access to Tertiary Education Must be Expanded and Made More Affordable
---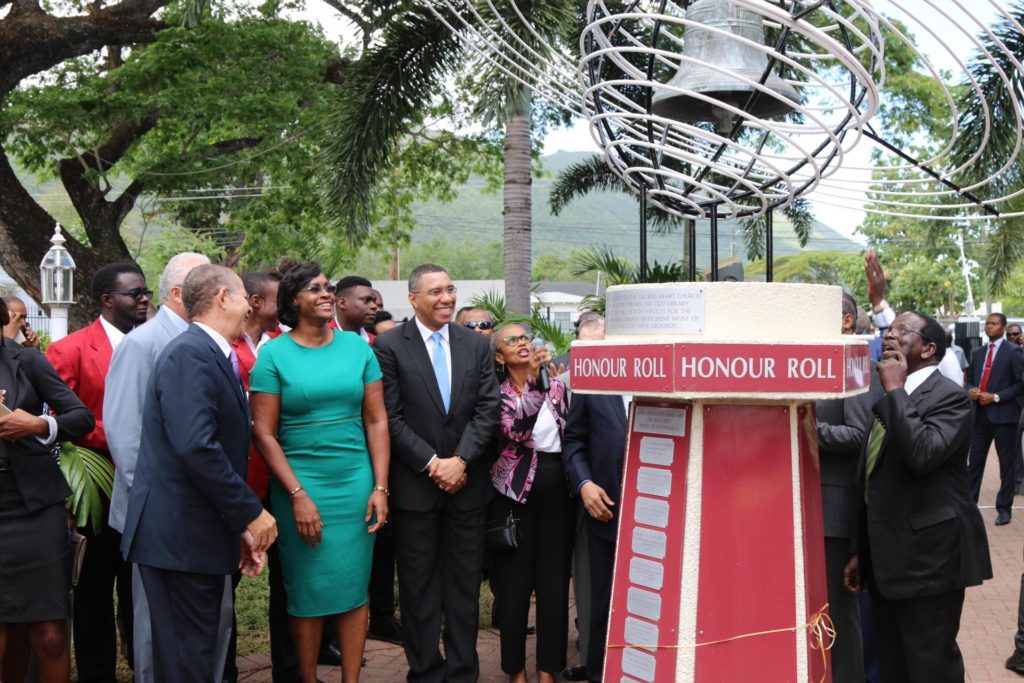 Prime Minister Andrew Holness says a national conversation must begin about funding tertiary education.
The prime minister says to expand access to tertiary education and make it more affordable, the government's subsidy may have to shift from the fees to a subsidy of financing.
"The solution has to be, how do we engage and encourage financial institutions, plus the government, to increase the pool of the student loan, make the interest rates affordable, focus on programmes where the skills that the country needs are given preferential or preferred treatment, greater programmes of bonding and at the same time expanding the offerings of the university," he explained.
The prime minister was speaking at his induction ceremony yesterday (May 3) at the University of the West Indies (UWI) Mona campus, in the Park in honour of UWI graduates who are or have been Heads of Government.
Mr. Holness said the government will be engaging the opposition outside of parliament and within parliament to start the conversation about how to develop this new model for financing tertiary education.
The Prime Minister acknowledged that the recent decision by the government to assist students who were unable to pay their tuition or had balances on their tuition might be setting an expectation. However, he argued that in the long run it was the right decision.
"When we are taking social decisions, the responsibilities are on both sides. So those who have benefitted from the decision must pay back and pay forward. Help those who are coming; give back to society," the Prime Minister urged.
The prime minister emphasised that in order to achieve our tertiary education funding objectives, realizing economic growth is of paramount importance.
"For us to achieve all the social transformation, educational transformation, to reduce crime, to reduce inequality and end poverty, we must grow the economy. We must get the engine of economic growth cranked up, revved up and speeding off. The University of the West Indies has a critical role to play in that. You are the builders of the social human capital that is necessary to drive economic growth," said Prime Minister Holness.