Condolence Book for the late Ian Boyne opens at Office of the Prime Minister
---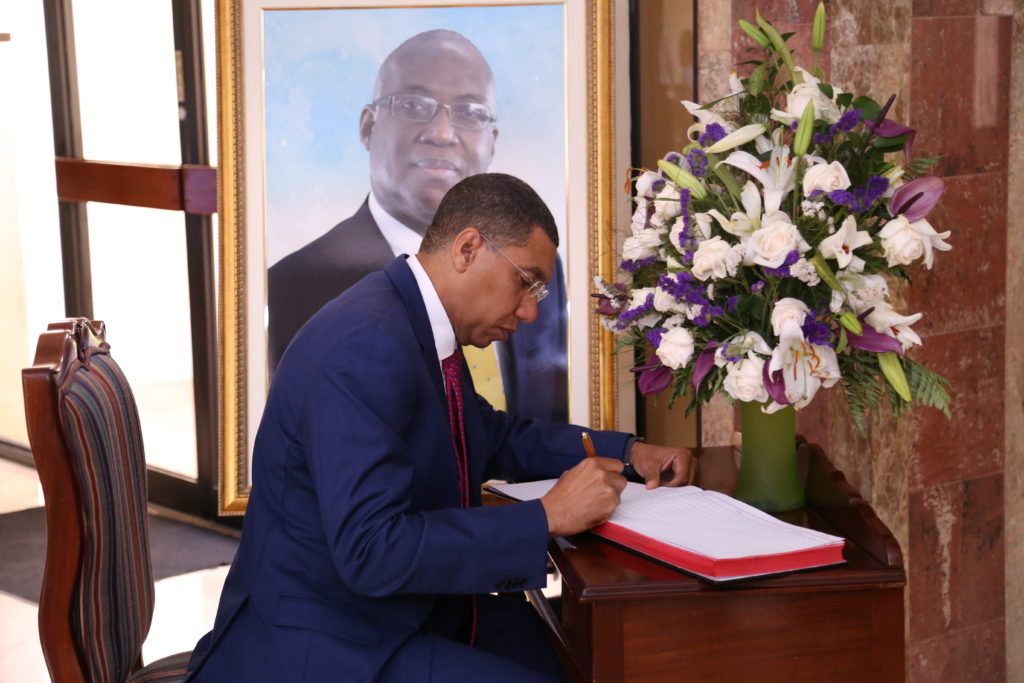 Prime Minister Andrew Holness this morning (December 22) signed a condolence book at the Office of the Prime Minister (OPM) in honour of Deputy Chief Executive Officer of the Jamaica Information Service and Chief State Liaison, Ian Anthony Boyne.
Mr Boyne died on Monday, December 18 at the University Hospital of the West Indies following a period of illness.
The book, which is displayed at the Executive Lobby, Office of the Prime Minister in Kingston, can be signed by visitors to the OPM.
Mr. Boyne served as Chief State Liaison for the Office of the Prime Minister, Office of the Governor-General and the Office of the Leader of the Opposition.
In 2009, the Government of Jamaica recognized his contribution to journalism with the nation's fifth highest honour, the Order of Distinction in the rank of Commander.
Additionally, he hosted the television programmes Profile and Religious Hardtalk and the JIS flagship interview programme, Issues and Answers.
Ian Boyne was also a Minister of Religion and the author of "Ideas Matter: Journey into the Mind of a Veteran Journalist".