Death, Life Imprisonment, 45 Years to Life; Government's Proposal for Increased Penalties for Capital and Non-capital Murder
---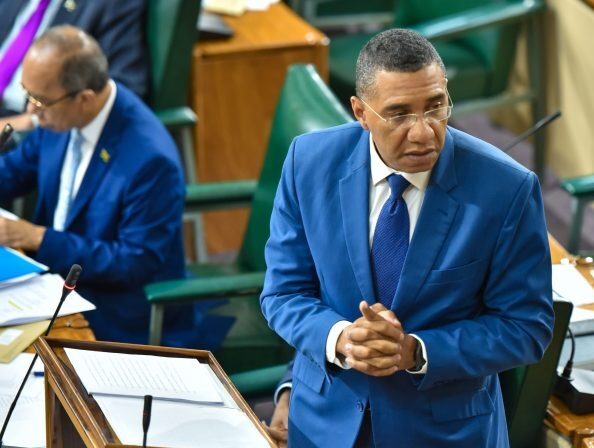 Prime Minister Andrew Holness said the Government is moving with speed and intent to change the penalty for murder.
The proposed sentencing scheme is as follows:
For capital murder, the penalty would be Death or life imprisonment without the possibility of parole and for non-capital murder, the penalty would be 45 years to life, meaning a minimum of 45 years must be served before parole is considered.
Meanwhile, Prime Minister Holness said division on the use of constitutional tools to Fight Crime Allows Criminals to Persist.
He said, "As society moves back and forth on academic arguments, people are losing their lives, and the more we remain divided on the subject and on taking instrumental and decisive action, criminals feel as if they have crevices to hide."
The Prime Minister said the use of constitutional tools in a judicious way that respects people's rights and preserves Jamaica's liberal democracy is effective in fighting crime. He indicated that, when the Government uses these tools, it does so with the highest respect and regard for human rights.
The Prime Minister said he is hopeful of a consensus on the use of constitutional tools, but in the meantime, the Government is engaged in a transformation of its laws and penalty systems.
One of the latest examples of this the Prime Minister announced is an increase in the penalty for improper disposal of solid waste.
The Prime Minister said the Government is adjusting laws and penalties to reflect the priority that all Jamaicans place on public order, public safety, and public security.
Prime Minister Holness was speaking on Saturday (January 14, 2023) at the 25th Anniversary Fundraising Dinner of the East Central St James Education Fund in Montego Bay.