Denham Town in Kingston Declared the Second Zone of Special Operations
---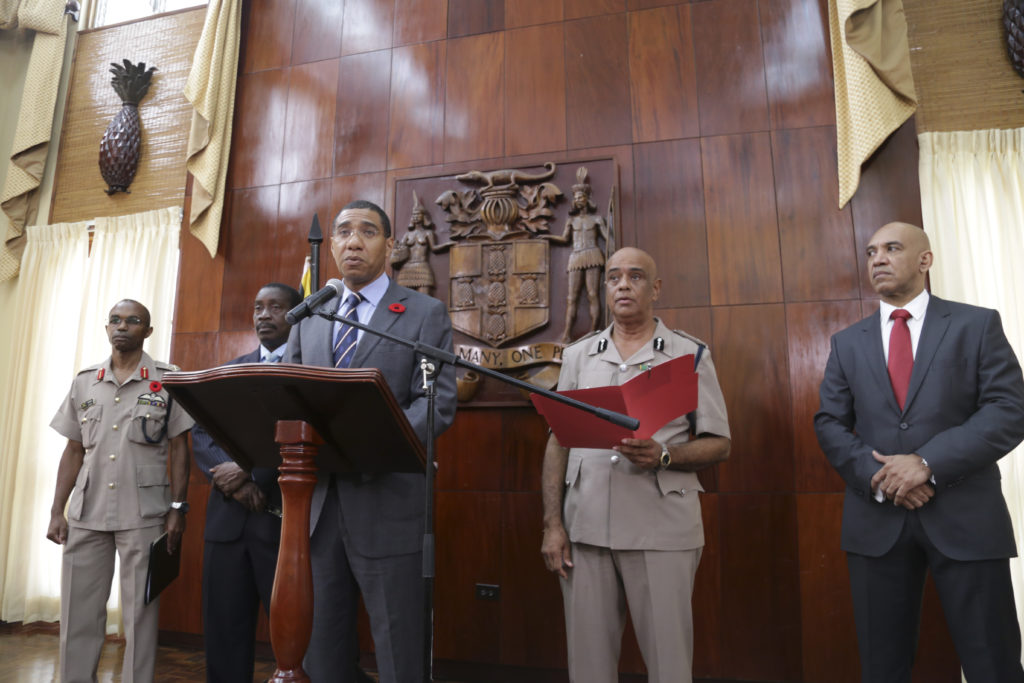 Denham Town in Kingston has been declared the second Zone of Special Operations, Special Security and Community Development Measures.
The zone was officially declared and gazetted at 8:30am.
The announcement was made this morning (October 17) during a special press conference called at Jamaica House by Prime Minister Andrew Holness.
The Prime Minister said Denham Town was declared a special zone after it was deemed to have met the criteria set out for an area to be considered a zone.
These include: ongoing warfare; rampant criminality; escalating violence and murder; and a threat to rule of law.
In reassuring the public, Prime Minister Holness said all members of the joint police/military force were trained in human rights, as is required in the law. He explained that they were trained in the protocols and operations of the accountability and accounting framework.
In addition, all ballistic signatures of weapons used in the zone have been registered and documented and a system of identification of all members of the joint force is also in place.
Work together to fight crime – PM
Prime Minister Holness urged Jamaicans to work together and take a positive attitude towards fighting crime.
"If we all come together as a country, if we work together and take a positive attitude towards solving crime, towards fighting crime, towards making our community crime proof, we can make Jamaica a safe place again," he asserted.
In the first phase of the second zone, residents can expect to encounter check points, cordoned and searches, curfews, targeted operations. Residents should also be prepared to provide identification.
"I am encouraging all residents to be positive in their interactions with the security forces. This is an opportunity for the residents of the area to work with the security forces, to rid their area of criminal element and this process can be aided by sharing information with the police or if they so choose to do sharing information through crime stop," said Mr Holness.
The government recently announced a $100 million fund – a cash for guns reward programme. According to the prime minister, this move has been reaping success so far as persons have been receiving their rewards by sharing information leading to the recovery of firearms.
On September 1, 2017, Prime Minister Holness declared the first zone in Mount Salem St. James. The area remains a special zone. The Prime Minister Holness said he is slated to give a report to Parliament on that zone in fourteen days.