Prime Minister Holness Applauds Tank Weld for Donation to Dominica
---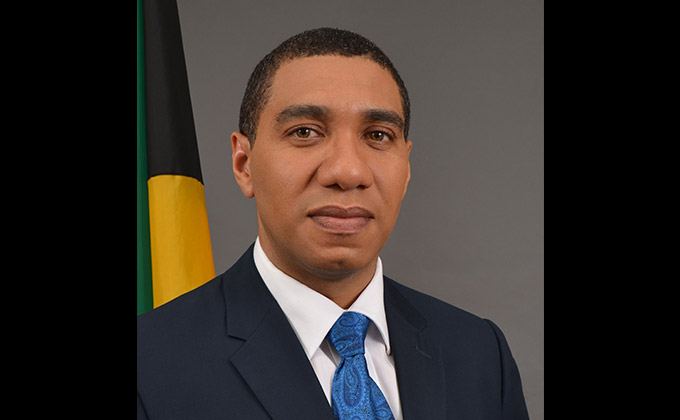 Prime Minister Andrew Holness has extended thanks to Mr Chris Bicknell, Chairman and C.E.O. of Tank Weld Group for the donation of 100 tonnes (approximately 14,000 sheets) of Galvalume roof sheeting to the people of Dominica.
The donation of the supplies follows the recent devastation of hurricane Irma in early September.
"I am happy for the contribution being made by Tank Weld, a Jamaican company, to help our neighbours in Dominica. Jamaica continues to provide support to the people of Dominica and this donation will significantly increase the relief efforts underway on the island," stated the Prime Minister.
The donation is valued at approximately US$200,000. This will provide new roofs for approximately 1,000 of the hardest hit homes.
Tank Weld's contribution also includes the Port and handling and shipping costs, in cooperation with ship owners Oslo Bulk, the loading of which will begin at the Tank Weld Port in Rio Bueno today.  It is anticipated that the vessel will arrive in Dominica on Tuesday, November 7, 2017.
The donation is being routed through the Caribbean Disaster Emergency Management Agency (CDEMA).
Military engineering units from Jamaica and the Caribbean will install the roofs.
Last month Jamaica deployed 120 members of the Jamaica Defence Force (JDF) Disaster Assistance Response Team (DART) to aid in relief efforts in Dominica.
—-30—-
Contact:    Communications Unit-OPM
Tel:   926-0244, 927-4101        Email:  [email protected]/[email protected]
Website:      www.opm.gov.jm  Facebook:  www.facebook.com/jamaicahouse  Twitter:  www.twitter.com/opmjamaica