GOJ airlifts Jamaican nationals impacted by Hurricane in the Eastern Caribbean
---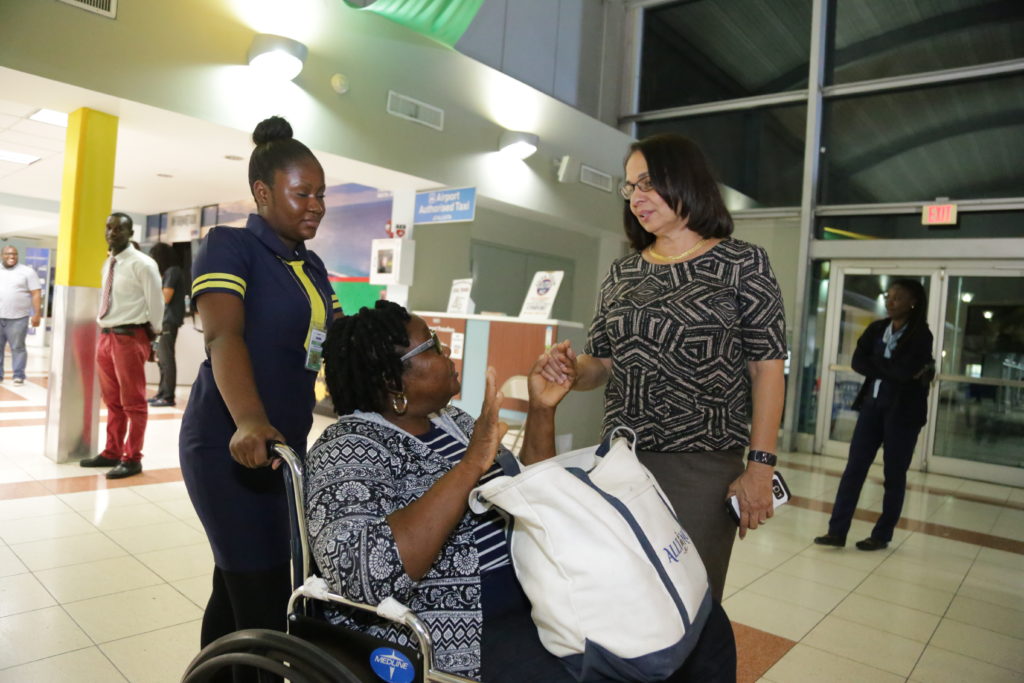 The Government of Jamaica yesterday (September 18) received the second of two groups of Jamaicans to the island who were airlifted out of the British Virgin Islands, BVI.
The Jamaicans were stranded in the BVI following the passage of Hurricane Irma last week.
The Category 5 Hurricane devastated counties in the island chain and resulted in downed trees, torn roofs, no electricity and other services on the islands.
Minister of Labour and Social Security, Hon Shahine Robinson says that registration of Jamaicans began after contact was established last week with the British Territory.
"We took a delegation in yesterday, PICA and RGD because there were challenges with damaged passports, and persons needing travel documents. We were able to issue emergency certificates on the spot yesterday and do a better assessment", explained the Minister. She had travelled to the BVI to get a first-hand account of the issues.
The effort was spearheaded by the Ministry of Labour and Social Security and the Ministries of Local Government and Community Development and Foreign Affairs.
The Jamaican nationals were shuttled from Tortola into Antigua, and then to Jamaica.
"It was a whole of Government approach and I think we did our very best and we are satisfied that the efforts paid off because persons have come home", stated Minister Robinson.
Minister Robinson revealed that Under-secretary for Diaspora Protocol and Consular Affairs at the Ministry of Foreign Affairs and Foreign Trade, Ambassador Sharon Saunders remained in the BVI to facilitate the preparation of emergency certificates.