Jamaica stands ready to assist Caribbean islands impacted by Hurricanes, PM Holness
---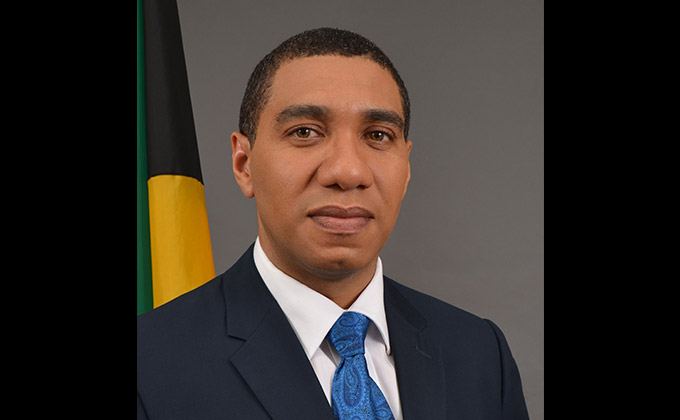 Prime Minister Andrew Holness says Jamaica will provide whatever assistance it can to Caribbean nations impacted by major hurricanes that have battered the Eastern Caribbean islands.
Speaking this morning (September 19), Prime Minister Holness said, "I am in touch with the Prime Ministers from the eastern Caribbean. Our prayers are with them as they seek to recover from these tragedies. Jamaica stands with them in their time of need."
Category 5 Hurricane Maria battered the island of Dominica last night, uprooting trees and ripping off roofs. Power has been lost in the country. To date, no formal communication has been had with Prime Minister Roosevelt Skerrit. However, Prime Minister Holness says he has seen some social media posts which were made.
Last week, Hurricane Category 5 Irma caused devastation in several islands in the eastern Caribbean including the British and US Virgin  Islands, Antigua and Barbuda.
Prime Minister Holness says Jamaica will assist where possible.
"Jamaica stands ready to assist our Caribbean neighbours. We are calling on the private sector to also assist where possible," said Mr Holness.
In the meantime, Prime Minister Holness also revealed that Jamaica has provided airlift for Jamaicans from St Martin and the British Virgin Islands.
He noted that while the Jamaican government doesn't have any airlift capacity the Government will do what it can.
The Prime Minister is urging Jamaicans to continue to be prepared as the 2017 Atlantic Hurricane season remains active.
The hurricane season officially ends on November 30.
—-30—-
Contact:    Communications Unit-OPM
Tel:   926-0244, 927-4101        Email:  [email protected]/[email protected]
Website:      www.opm.gov.jm  Facebook:  www.facebook.com/jamaicahouse  Twitter:  www.twitter.com/opmjamaica