Government Exploring Intergenerational Mortgage Option
---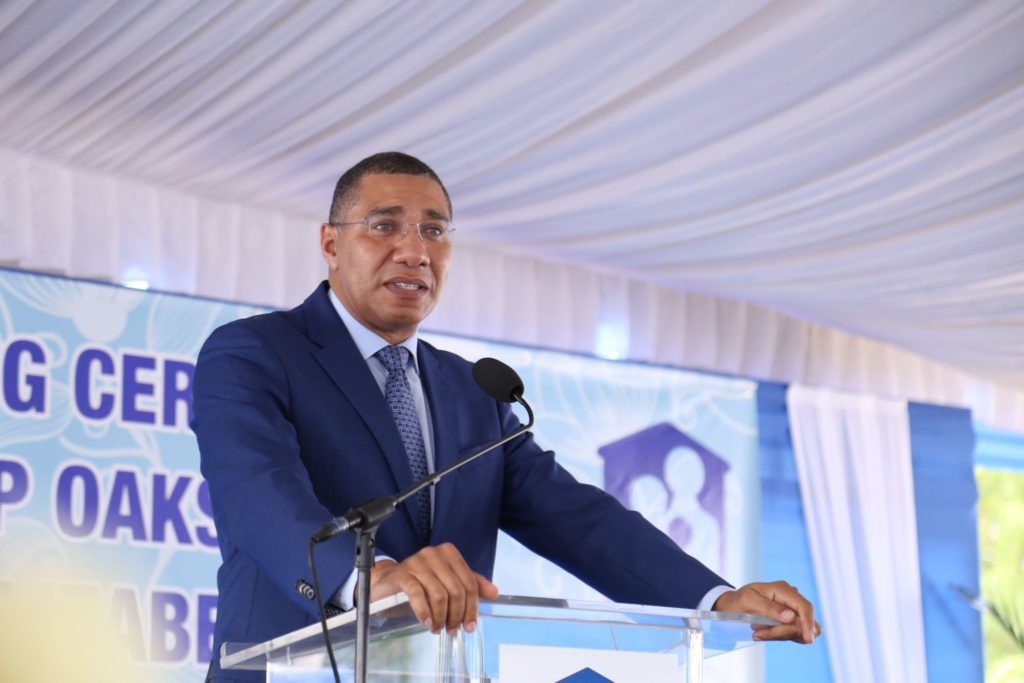 Prime Minister Andrew Holness has announced that the Government is exploring the possibility of introducing an intergenerational or sixty-year mortgage programme, through the National Housing Trust (NHT).
The Prime Minister was speaking on Wednesday (October 24) at the NHT Groundbreaking Ceremony for Friendship Oaks in Goshen St. Elizabeth.
According to Prime Minister Holness, the proposed intergenerational mortgage programme would allow for the older members of the population to access a mortgage and have it carried on by a family member.
In that regard, the Prime Minister pointed out that the Government is exploring creative solutions to ensure that all persons in Jamaica are able to access a housing benefit from the NHT.
"We are committed to building houses, homes and communities indeed in order to build Jamaica," said Prime Minister Holness.
The Prime Minister stated that with the policy changes to come, the Government is of the view that there should be no discrimination by virtue of age in the pursuit of homeownership.
In the meantime, civil service groups will be specially facilitated by the NHT.
Prime Minister Holness said he has taken note of the concerns of civil service groups particularly the police.
According to the Prime Minister, the Government is committed to implementing a programme on the housing front that "will be very enticing and attractive."
"A greater part of improving the quality of life of people is to ensure that they can access things like housing, health care and education and as much as the Government can do to make accessibility easier, then the government should do it," asserted Prime Minister Holness.
The Prime Minister also said the Government is examining more ways it can provide solutions for those who have been called to serve in the Public State of Emergencies and the Zones of Special Operations and other public sector workers.
The latest groundbreaking by the NHT is symbolic as it marks a first for the parish of St. Elizabeth. The agency will construct 229 service lots in its first phase of the Friendship Oaks Development with an allocation of 4.8 hectares of land for commercial use.
For the 2017/2018 and 2018/2019 financial years, the Government has so far broken ground for the delivery of a record 6732 housing solutions across the island through the NHT.