Government Increasing Security Presence as Festive Season Approaches
---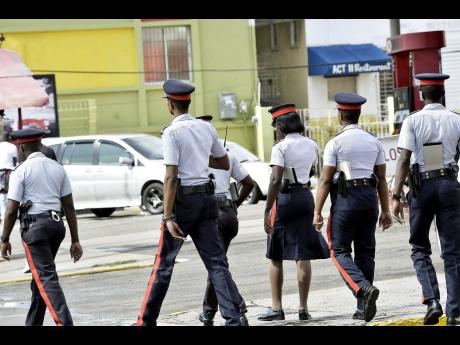 With just two months left in the calendar year and the festive season approaching, the Government has signaled its intention to increase its security presence on the ground, as the nation continues to tackle the threefold challenge of dons, gangs and guns. A massive security operation is to be executed by the Jamaica Constabulary Force and the Jamaica Defence Force, which includes the deployment of 400 personnel.
That was among the points of discussion at the regular monthly meeting of the National Security Council (NSC) held on Thursday, (October 31).
Prime Minister Andrew Holness asserted that the additional security personnel should focus on restoring peace and security in communities plagued by dons and gang warfare and assist in establishing order in public spaces.
The criminal gangs and dons must not be allowed to deprive the citizens of the country of their freedom in pursuit of their own wellbeing.
The Council also discussed advances made in several key legislations critical to the fight against crime, including the Bail Act and the Firearms Act.
Additionally, the Major Organized Crime and Anti-Corruption Agency (MOCA) informed the Council that it has secured 33 convictions since the start of the year and is now heightening its efforts against an increase in Cybercrimes and will be going after the perpetrators.
On issues related to the region, the NSC also discussed the ongoing Civil unrest in neighbouring Haiti and were informed that Jamaica is prepared to handle any threat to its National security if the need arises.