PM Holness Determined to Decrease Unattached Youth Numbers
---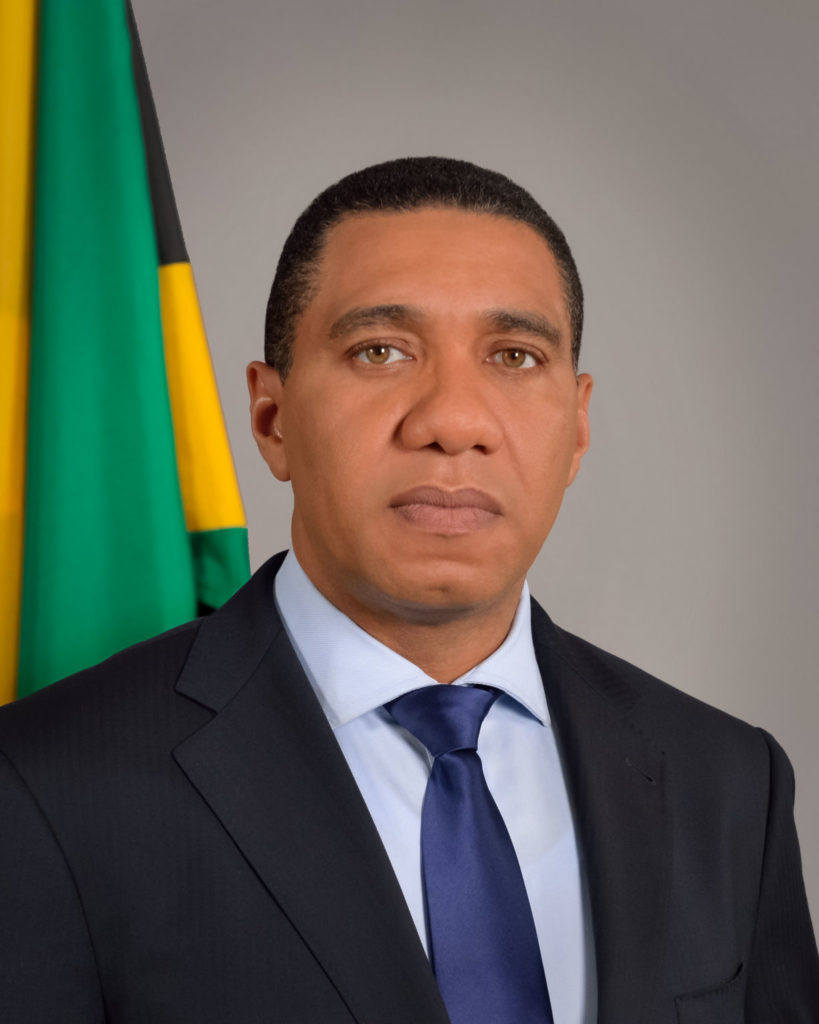 Prime Minister Andrew Holness yesterday (October 29) tabled the Human Employment and Resource Training (HEART) Amendment Act 2019.
The Legislative seeks to merge the functions of the HEART Trust with the National Youth Service (NYS) Board and the Apprenticeship Board; to repeal the Apprenticeship Act and the National Youth Service Act and the Jamaica Foundation for Long Learning (JFLL).
Prime Minister Holness says the law also aims to decrease the instances of unattached youth in Jamaica by increasing their engagement with institutions of learning, training and personal development.
According to Prime Minister Holness, the proposed Act provides a legal framework for the merger into one agency, the HEART Trust/National Training and Service Agency (NTSA).
"The Act that is before us will streamline training processes, clearly establish the rights and obligations of trainees, employers and the HEART Trust/NTSA, provide for such transitional measures as necessary to facilitate the smooth transfer of administrative responsibilities to the Trust, and provide for the issuance, validation or recognition, as required, of certificates or other academic qualifications, distinctions or awards to current and former participants of the training programmes now merged with the Trust," said Minister Holness.
In that regard, Prime Minister Holness asserted that the HEART Amendment Act 2019 will reinforce the original vision of the HEART Trust NTA, which is to foster nation-building by ensuring that no Jamaican youth is left behind.
In doing so, the Government will seek to engage most unattached youths with institutions of learning, training and personal development.
Moreover, Prime Minister Holness said the Housing, Opportunity, Production, and Employment (HOPE) and the Jamaica National Service Corps (JNSC) will work with HEART Trust to provide life skills to young and unattached youth to empower them.
"Many unattached youths come from inner-city communities. They are talented young people, but many have not had the benefit of a well-structured environment long enough to develop the character, positive attitudes, and the necessary skills to successfully negotiate the challenges of life. The vast majority of unattached youth dropped out of school. They did not gain an education sufficient for their age and stage in life and many of them, unfortunately, Mr. Speaker will end up in conflict with the law. Mr. Speaker, we are giving our unattached youth HOPE," said Prime Minister Holness.
While elaborating, the Prime Minister stated that the Government is augmenting the conventional modalities under the HEART Trust NTA and expanding our National Youth Service and Apprenticeship, through the HOPE Programme.
In the meantime, Prime Minister Holness also stated that the merger is consistent with the Public Sector Master Rationalization Plan to create a more efficient and effective Public Sector by merging public bodies and agencies which share synergies of functions and resources.