Government Signs Historic MoU with the Amber Group to Establish Jamaica's First Coding Institute
---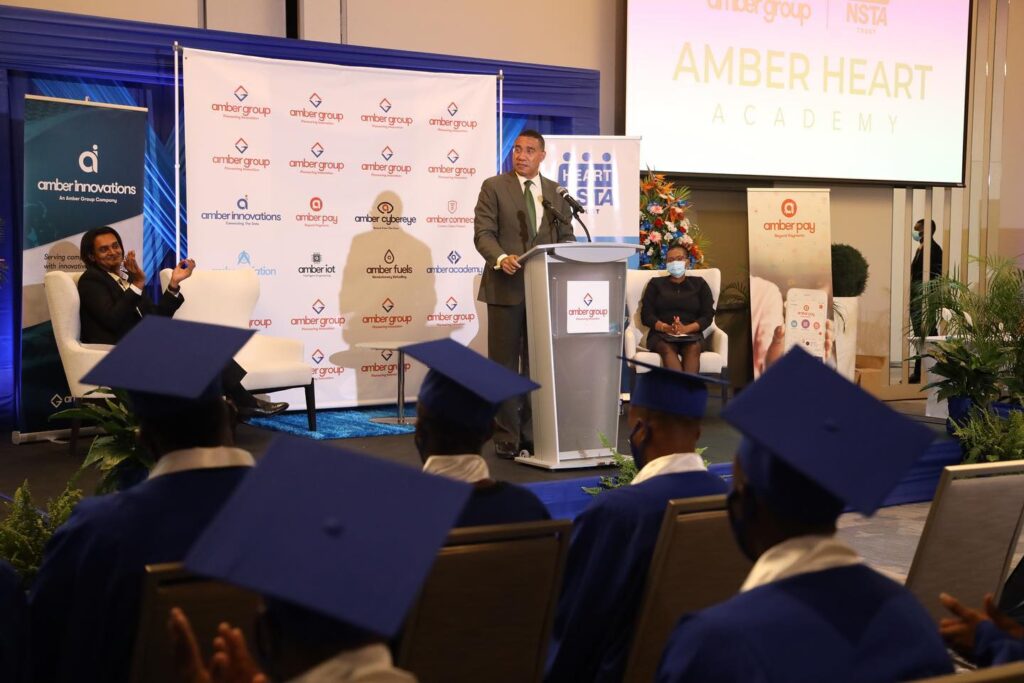 Prime Minister Andrew Holness says the Amber HEART Institute of Coding is a revolutionary initiative which is proof of how public-private partnership can accelerate our business processes.
Prime Minister Andrew Holness yesterday (June 1, 2022) witnessed the signing of a historic memorandum of understanding (MoU) between the Amber Group and the HEART Trust/NSTA to establish the Amber HEART Institute of Coding, the first academy of its kind in Jamaica and the Caribbean.
Prime Minister Holness hailed the initiative as revolutionary, and said, "this is proof of concept that we can get things done quickly, efficiently and meaningfully." The Prime Minister further explained that the public-private partnership accelerated the Government's vision to deliver robust, intense and in-demand training to our young people.
In the same breath, Prime Minister Holness said the coding institute demonstrates the Government's commitment to action and shows that great things can be accomplished if, "we do business as fast as we run."
Additionally, Prime Minister Holness described the institution as an example of innovative thinking in training and development and said it represents an alignment between education and industry. In this regard, the Prime Minister said, "If we're serious about growth and development, we must put industry first."
Prime Minister Holness made the remarks during his keynote address at the signing, which was also the inaugural graduation ceremony for 27 software developers trained and certified to international standards. They are moving directly into jobs in their area.