Government Strengthening Relationship with Diaspora- PM Holness
---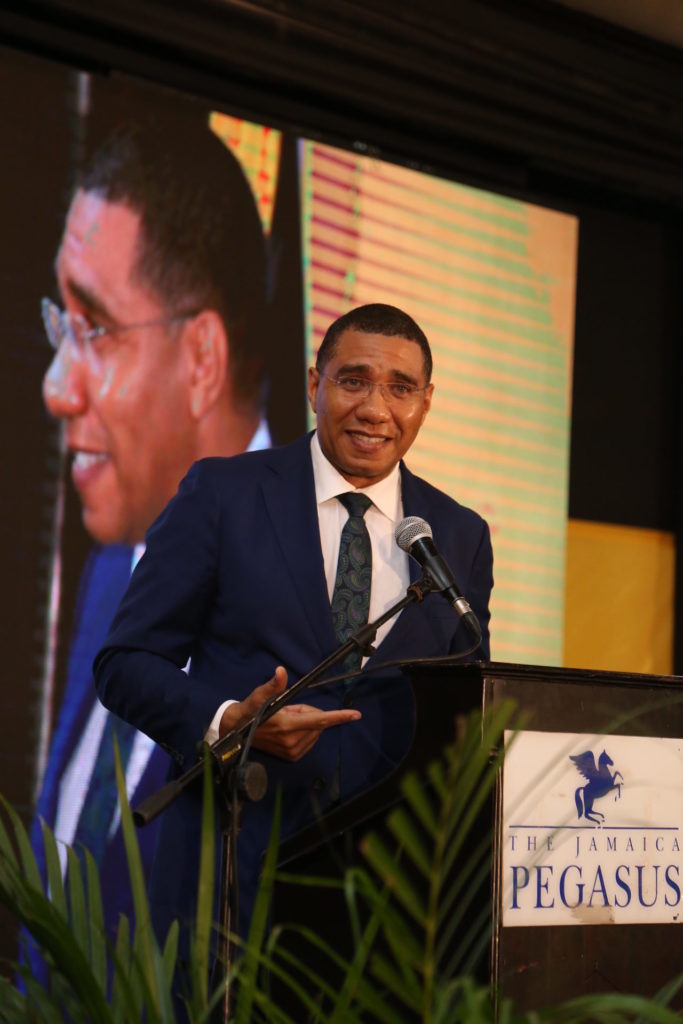 Prime Minister Andrew Holness says the government is serious about strengthening the relationship between Jamaica and the Diaspora.
The prime minister made the commitment while delivering the keynote address at the Jamaica 55 Diaspora Conference yesterday, (July 23) at the Jamaica Pegasus Hotel, Kingston.
"The government is allocating the necessary time and resources to ensure that the National Diaspora Policy adequately represents the level of commitment we ascribe to building this relationship", stated the prime minister.
Mr Holness explained that the aim is to streamline the work of critical agencies and procedures to avoid duplication, thereby creating a more favourable business environment.
"One of our principal objectives is to make it easier for prospective investors, inclusive of the Diaspora, to conduct business in and with Jamaica," continued the prime minister.
Meanwhile, Prime Minister Holness told the gathering that improving citizen security is priority number one for the government, at this time.
"The recently passed Special Operation Zones Bill, (Law Reform (Zone of Special Operations) (Special Security and Community Development Measures) will, for the first time since our independence, empower the government to confront the breakdown in law and order and public safety in our country and to return Jamaica to the place of choice for you to come home, to choose to live here, raise your families here, do business here and retire here in paradise, safe and secure", declared Mr Holness.
He said the greatest growth stimulating activity is to make Jamaica safe and secure.
–30–
Contact:    Communications Unit-OPM
Tel:   926-0244, 927-4101        Email:  [email protected]/[email protected]
Website:      www.opm.gov.jm  Facebook:  www.facebook.com/jamaicahouse  Twitter:  www.twitter.com/opmjamaica