Government to Finance Junction Road Rehabilitation Project
---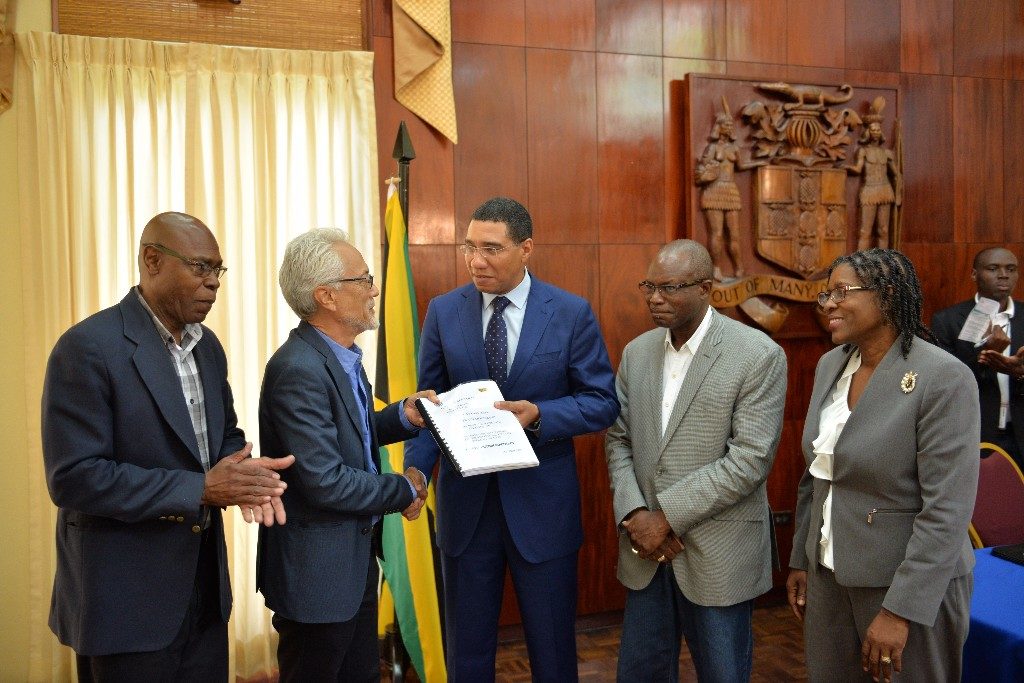 The Government of Jamaica (GOJ) today (September 15) announced it will be solely financing the rehabilitation works of the critical Junction corridor which links Kingston and St. Andrew to the eastern parishes of St. Mary and Portland.
Prime Minister Andrew Holness signed a contract with Surrey Paving and Aggregates Limited for Package 1 of the Tom's River to Agualta Vale (Agualta Vale to Broadgate) improvement project.
Improvement works will be undertaken under Phase II of the GOJ Roads Rehabilitation Project.
The total value of the project is approximately $626 Million, which includes the works component and management fees for the contractors.
Prime Minister Holness says the road improvement project is part of the strategic development of Jamaica's critical infrastructure.
"We understand that the strategic development of Jamaica is intrinsically linked to our infrastructure development, in particular, our roadways and highways. We are opening people to increased access and opportunities," said Prime Minister Holness at the signing ceremony which took place at the Banquet Hall, Jamaica House.
The Prime Minister said the Junction Road selects itself for repair and the state of the road deserves the Government's attention. He said the Government is committed to infrastructure development and improving connectivity among major hubs in the country.
"This is only a portion of the government's financial commitment to the parish of St. Mary, since the start of this financial year. We have pumped well over a billion dollars through infrastructural works in St. Mary since April 2017," he explained.
The prime minister also revealed that the works will impact 18.4km of the main road from Toms River to Agualta Vale and will be done in two separate Contract Packages.
The rehabilitation of the Agualta Vale to Broadgate road corridor will improve road safety and manoeuvrability by removing some of the deep curves in the roadway; increase mobility and reduce both travel time and transportation costs along the corridor.
"The proposed works will have a long-term impact on neighbouring towns and communities. At the end of the project I expect the people of St. Mary and Portland to say their tax dollars were well spent," said Prime Minister Holness.
The works undertaken include river training, patching, drainage improvement works and the rehabilitation of roads.
Work will begin in October and is expected to be completed in 14 months.
The National Works Agency (NWA) is the implementing Agency.