Government Will Be Resolute and Firm on Crime
---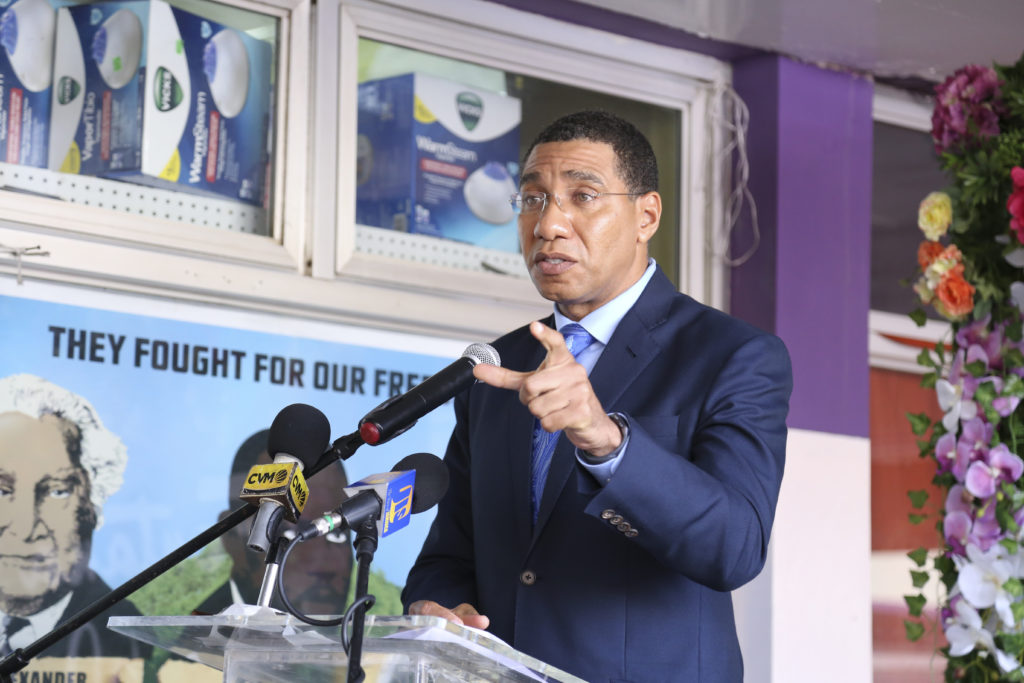 Prime Minister Andrew Holness says the government is ready to take firm and resolute measures within the context of the law and the preservation of human rights to deal with the scourge of crime.
Speaking in Mandeville Manchester at the 50th Anniversary of Fontana Pharmacy on Wednesday, January 17, the Prime Minister used the opportunity to address the matter of crime affecting the country.
"We have reached the point where we are prepared to take these firm and resolute measures to ensure that the crime monster does not destabilise the promising future that is in store for Jamaica," said Prime Minister Holness.
The Prime Minister said the fight against crime is not just the police or the government. He said it will take everyone to reach the point of understanding that the government must act and act in a resolute fashion with respect for the rights and dignity of the people.
The Prime Minister went on to say that the government must now put in place the laws and the measures to deal with those who are destabilizing the country.
"The truth is that the people who are committing the crime is a minute percentage. 99% of Jamaican's are decent law abiding upstanding people who want to see this country grow and prosper," said Mr Holness.