Jamaica Committed to Cooperating with International Partners to Combat Corruption – PM Holness
---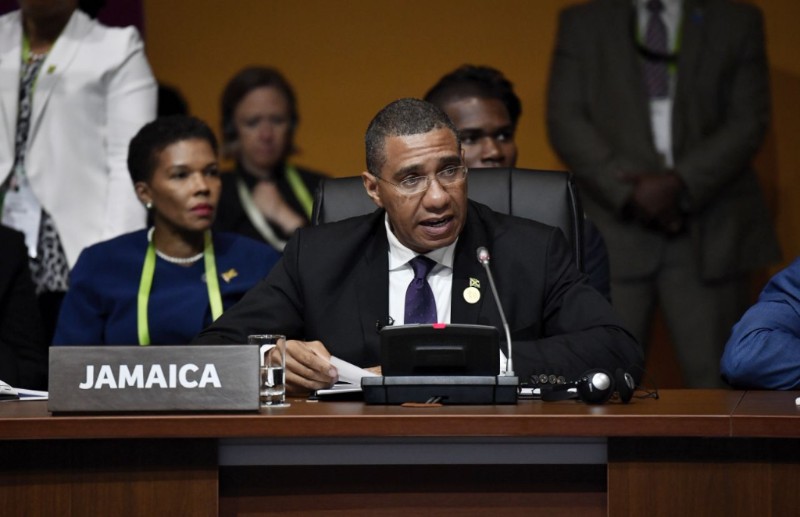 Prime Minister Andrew Holness has reaffirmed Jamaica's commitment to combatting corruption.
Speaking at the eighth Summit of the Americas underway in Lima Peru, Mr. Holness said Jamaica will also continue to partner with international stakeholders to battle corruption.
"Jamaica remains committed to cooperating with international bodies and other Member States to combat corruption in the forms of bribery, international graft, and organized crime. Organized crime affects us all and Jamaica is currently engaged at the domestic and international levels to find meaningful solutions to these issues," said Prime Minister Holness.
The Prime Minister also called on leaders of the hemisphere to do more to engage young people as they are most at risk and vulnerable to criminal activity.
"Considering that the majority of those engaged in organized crime are typically young people, it is imperative that leaders not only consider the role of law enforcement and justice systems but also social and educational programmes which target unattached youth and promote opportunity, inclusion and empowerment. We have a responsibility, to ensure that we create a social environment that is conducive to the adherence to the rule of law, inclusion, fairness and prosperity," added Prime Minister Holness.
He said the deliberations in Peru by hemispheric leaders, have set a firm and positive foundation for further sustained economic growth and sustainable development in our Hemisphere.
He encouraged leaders to continue to work collectively and collaboratively towards attaining constructive and practical solutions to the challenge of corruption.
In the meantime, Jamaica adopted the Lima Commitment on Democratic Governance against Corruption which reaffirmed a commitment to anti-corruption treaties such as the United Nations Convention Against Corruption (UNCAC) and the Inter-American Convention Against Corruption.
The Commitment also reaffirmed the 2030 Agenda for Sustainable Development and support for its implementation.