Prime Minister Holness to Hold Key Bilateral Talks during Working Visit Overseas
---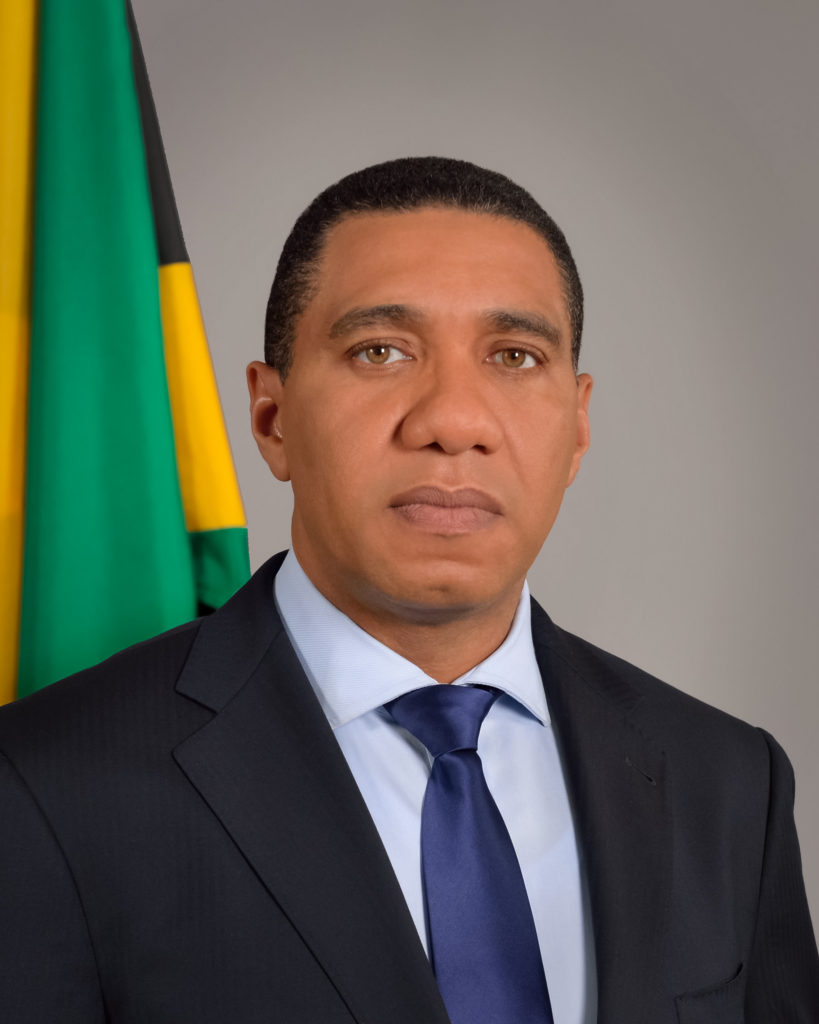 Prime Minister Andrew Holness left the island this afternoon (Thursday April 12) for an intense working trip overseas where he will hold bilateral talks with key partners as well as participate in the Summit of the Americas in Peru and Commonwealth Heads of Government Meeting (CHOGM) in England.
The Prime Minister will travel first to Lima Peru where he will deliver a speech at the Business Forum of Summit of the Americas ahead of bilateral discussions with His Excellency Mr. Sebastian Pinera, President of the Republic of Chile.
During the Summit in Peru, Prime Minister Holness and other Caribbean leaders will also meet with US Vice President, Mike Pence.
On Saturday, Prime Minister Holness will leave Peru for Brussels, Belgium where he will address a special session of the African Caribbean and Pacific (ACP) Committee of Ambassadors and meet with Mr. Donald Tusk, President of the European Council. The Prime Minister will also use the opportunity to meet with the Jamaican community in Brussels, Antwerp and Paris before moving on to the Commonwealth Summit.
While in London, the Prime Minister will have a full agenda. First, he will meet with his British counterpart, Rt. Hon.Theresa May, at her office at 10 Downing Street in Westminster.
The Prime Minister will also be received by Her Majesty, Queen Elizabeth II at Buckingham Palace. The meeting – a private audience with Her Majesty – is specifically organized for Heads of Government who have taken office since the last CHOGM in 2015.
Bilateral discussions are also scheduled with His Royal Highness Prince Charles, Prince of Wales.
In addition to his participation at the Commonwealth Summit, Prime Minister Holness will deliver an address at a joint forum on the theme: "Toward a Common Future." The panel will include Prime Minister May and Bill Gates, Principal Founder of the Microsoft Corporation.
The Prime Minister is also scheduled for bilateral discussions with the Honourable Pravind Jugnauth, Prime Minister of Mauritius, Minister of Home Affairs, External Communications and National Development Unit, Minister of Finance and Economic Development.
As part of his focus on economic growth and job creation in Jamaica, Prime Minister Holness will also hold key meetings with current and prospective investors in the business, banking and professional industries.
He will wrap up his overseas working visit with a Town Hall meeting with members of the Jamaican diaspora in London and surrounding areas.
The Prime Minister is supported by Senator Kamina Johnson Smith, Minister of Foreign Affairs and Foreign Trade, technocrats from the Ministry of Foreign Affairs as well as Naomi Francis, Press Secretary.
The Prime Minister will return to the island on April 21.
During his absence Dr. Horace Chang, Minister of National Security will be in charge of Government.