Logistics Set to Grow Even Greater – PM Andrew Holness
---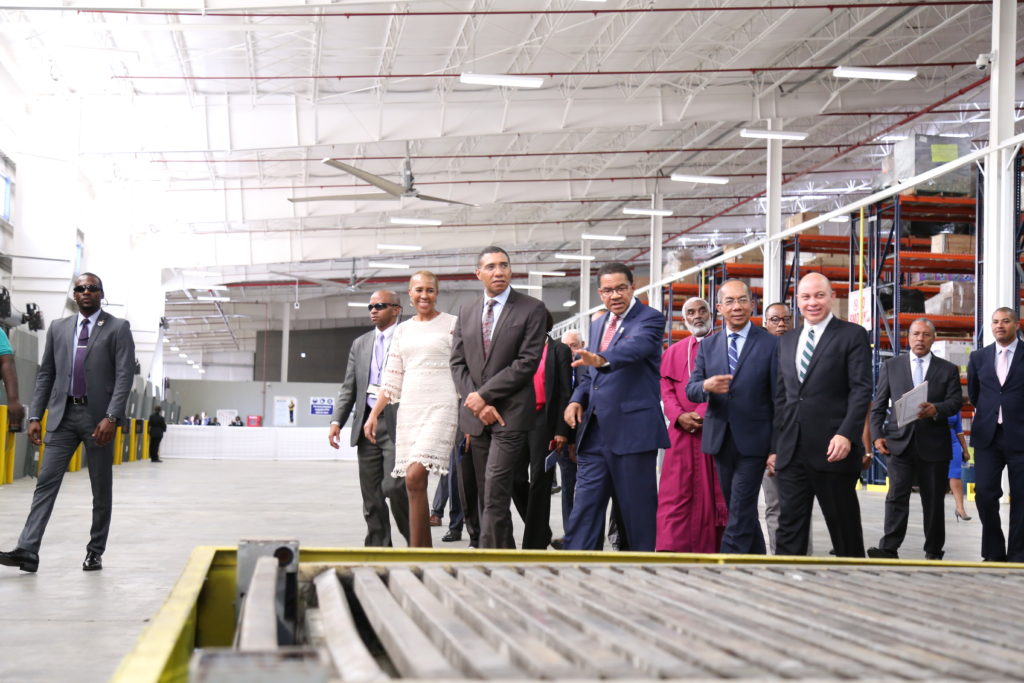 Prime Minister Andrew Holness has commended investors for their role in contributing to the transformation of the island's logistics sector.
Speaking at the opening of the island's newest facility, the Kingston Wharves Total Logistics Facility on Thursday (January 25), Prime Minister Holness said the company is enabling a positive metamorphosis that is well needed.
"The demand is there but the critical wherewithal is also there in our private sector and with the government. Port Authority is supporting these kinds of initiatives and the government is supporting these initiatives, so there is yes, this, positive confluence of events to enable us to realize that positive future that we all hope for," said Prime Minister Holness.
He added that "the demand for logistics services now is the greatest it has ever been in the world, and more things are happening to suggest that logistics will grow even greater."
He said that a part of the government's mandate is to create employment for all Jamaicans and similar kinds of investments in logistics will bring more jobs to Jamaica.
"Employment is independence in your hands. We support and endorse all investment activities that will not just bring growth but create employment.  So I am happy to hear that Kingston Wharves will be creating many more jobs.  I gather that with the logistics operations you will be doing with your motor vehicles you could possibly hire another 100 Jamaicans."
In the meantime, the Prime Minister stated that with the present crime situation, the main victims and perpetrators are generally young males. He encouraged Kingston Wharves to employ more young Jamaican men as a deterrent to gang involvement and activity in the society.
Prime Minister Holness also noted that the country is doing well on the economic front in part due to investments and developments such as the one done by Kingston Wharves.
"Growth is happening and what is happening here (Kingston Wharves Limited) is a perfect example of it despite the social and infrastructural issues that the country has to contend with. We see the Panama Canal and we see the Latin America region that the economies there are growing. That means that their consumption base will grow and that means that they will demand more services and goods and generally the outlook for the world economy is that there will be growth. So Jamaica is in this excellent position of being centrally placed on the major trade routes," said Mr. Holness.