National Security Council Stands by Mount Salem Zone Declaration
---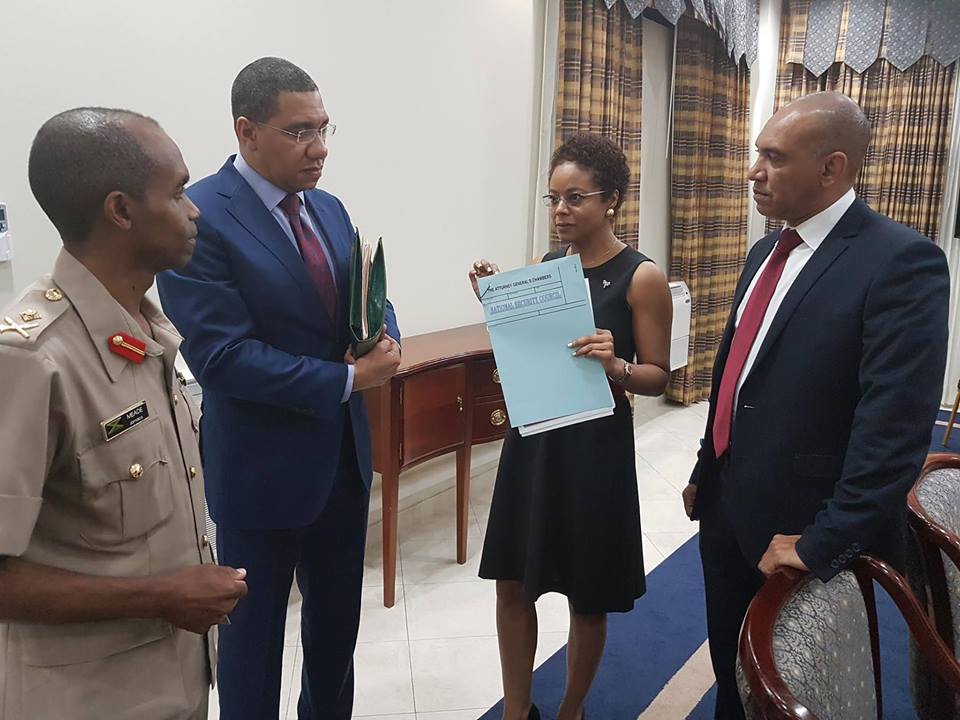 The National Security Council (NSC) met today to discuss matters related to Zones of Special Operations, including concerns expressed in the media about the declaration of Mount Salem as a Zone.
The NSC reviewed the process used to select the Zones of Special Operations and is satisfied that the decision to declare Mount Salem as the first Zone of Special Operations (ZOSO) was justified based on the relevant legal criteria, intelligence, as well as strategic and operational considerations of the Joint Command.
At the press conference announcing the first Zone, there was an error in the reporting the number of murders committed in the community in 2017.  Nevertheless, the nature of the error would not have affected the decision of the National Security Council as it was limited to only one of factors used to determine the Zone.
NSC shares the view that stigmatization of communities does not help the process of engagement and confidence-building between the citizens and the state. Given the need for complete accuracy in these matters, and out of an abundance of caution, JCF has therefore been asked by the NSC to review their systems of data collection, collation and reporting, to be doubly sure that there are no systemic challenges.
Upon the completion of this review, which we expect to last 48 hours, in the interest of accuracy and transparency, the JCF will update the public on the crime statistics affecting the communities, and the measures they will take to improve their reporting protocols.
The NSC assessed the implementation to date of the first Zone. Generally, the operations have met the objectives to this point. The receptivity and cooperation of the community are commendable and the men and women of the joint force have to this point lived up to performance targets. We are certain Jamaicans see the bigger picture and want to be rid of crime in their communities.
We are calling on all law-abiding members of the community to stand with the security forces and share information against the criminal elements which cause them and their loved ones to live in fear.
Though it is early in the implementation of the first Zone the signs for peace and transformation of Mount Salem are positive.
—-30—-
Contact:    Communications Unit-OPM
Tel:   926-0244, 927-4101        Email:  [email protected]/[email protected]
Website:      www.opm.gov.jm  Facebook:  www.facebook.com/jamaicahouse  Twitter:  www.twitter.com/opmjamaica