PM Holness Convenes First Social Intervention Committee Meeting
---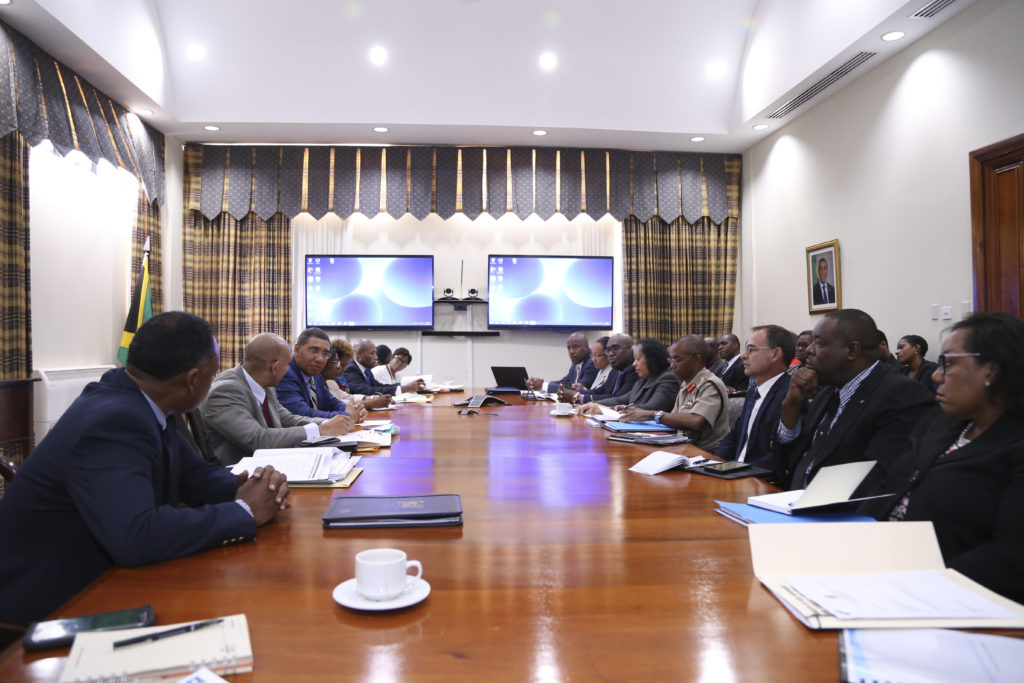 Prime Minister Andrew Holness yesterday (September 5) convened the first meeting of the Social Intervention Committee at the Office of the Prime Minister.
Addressing the leadership and representatives of the various Ministries, Departments and Agencies that will constitute the Social Intervention Committee, Prime Minister Holness said they must focus on community and peace building initiatives.
"Crime is multi-dimensional; it is not just policing which is needed. Community building is needed as well. What the Zones of Special Operations (law) is designed to do is to bring the security element but also bring the community building element – the peace building element. That is what the Social Intervention Committee is about," he explained.
The establishment of the Committee follows the prime minister's announcement of Mount Salem as the first Zone of Special Operations on Friday, September 1.
The Zones of Special Operations Act stipulates that a Social Intervention Committee must be established within five (5) working days of the declaration of the Zone.
Highlighting the importance of the Zones of Special Operations, the prime minister said, "This is a well-organized strategy which will yield great results. I was there on Sunday (Mount Salem), we toured and the people on the ground are happy and they have expectations. What we are going to do is continue to build the confidence of the people in the area and continue to engage them."
Prime Minister Holness noted that community initiatives have already started in Mount Salem with the establishment of a special Back-to-School Fund.
The next early intervention initiative will be a Community Services Fair, to be spearheaded by the Social Intervention Committee. This multi-agency response will take place this weekend, September 9-10 with a wide array of services including civil registration, health and social protection, employment and skills training.
Omar Sweeny is Deputy Chair of the Committee. Other committee members will be confirmed in short order.
–30–