New Board and Governance Framework for CMU
---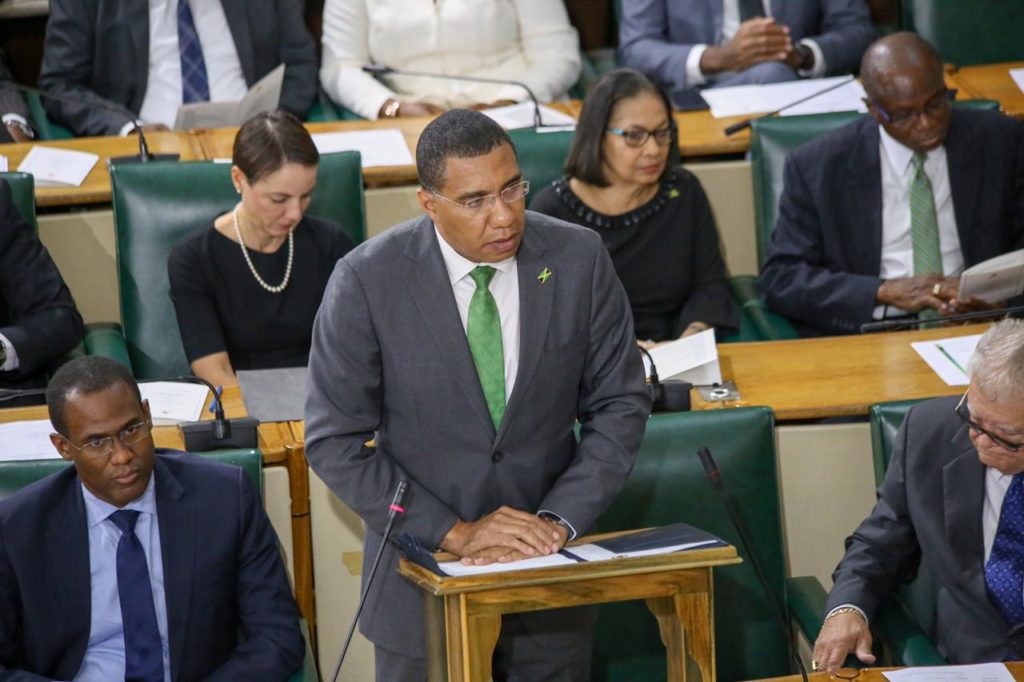 Prime Minister Andrew Holness has announced that a new governance framework has been developed to guide the operations of the Caribbean Maritime University (CMU) under its new 21 member board.
The Prime Minister said discussions were had with the executive leadership of CMU and to date, there are a number of developments to be approved by the new board.
In that regard, the Prime Minister listed the following pending approvals; Board Charter, Declaration of Interest, Investment Policy, Donations Policy, and Procurement Internal Procedures.
Additionally, the Prime Minister stated that all the documents for approval have been finalized and are being reviewed by the Council. He pointed out that the annual report for all outstanding years will be submitted to the external auditors by the end of May 2020.
"This would have been completed earlier, however the external auditors thought it prudent to await the completion of the Auditor General's Report and therefore the CMU will be current going forward," said Prime Minister Holness.
In the meantime, Prime Minister Holness used the opportunity in Parliament to announce the new board of directors.
In addition, the Prime Minister underscored that the new board will need to move quickly to put in place the relevant Sub Committees following the issues raised by the Auditor General. He further asserted that in keeping with the Auditor General's recommendation, CMU's Council must establish a robust internal control and risk management system to reduce the risk of losses and regulatory breaches.
"In response to this recommendation, directives have also been given for an internal auditor to be put in place and an auditor has been seconded from the Ministry and has commenced work," said Prime Minister.
–30–
CMU New Board
1. Professor Gordon Shirley – Chairman.
2. Prof Ibrahim Ajagunna – Acting President, ex officio.
3. Professor Noel Brown – Deputy to the President, CMU.
4. Devon Gardner – University Treasurer, ex officio.
5. Kerry-Ann Tulloch – President, Alumni Association, ex officio.
6. Glenardo Simpson – President, Students' Union, ex officio.
7. Dwain Powell – rep, Port Authority.
8. Belinda Ward – Rep, Port Authority.
9. Kim Clarke – Rep, Shipping Association of Jamaica.
10. Trevor Riley – Rep, Shipping Association of Jamaica.
11. Dr Donovan Stanberry – Registrar, UWI.
12. Dr Therese Chambers – Associate Professor, UTech.
13. Mark Hart – President, Port Handlers Ltd.
14. Rear Admiral Peter Brady – Managing Director, Maritime Authority of Jamaica.
15. Dr Marshall Hall– Chairman, Jamaica Producers Association.
16. Donovan Perkins– Director, Everything Fresh Limited
17. Mitzie Gordon Burke-Green – President, Customs Brokers & Freight Forwarders Association of Jamaica
18. Grantley Stephenson – Deputy chair, Kingston Wharves Limited.
19. Peter McCarthy – Rep, Deans, CMU.
20. Worrel Morrison – Rep, Admin/Technical staff, CMU
21. Professor Gossett Oliver – Rep, Professors, CMU