NIDS Will Improve Jamaica's Ease of Doing Business Ranking
---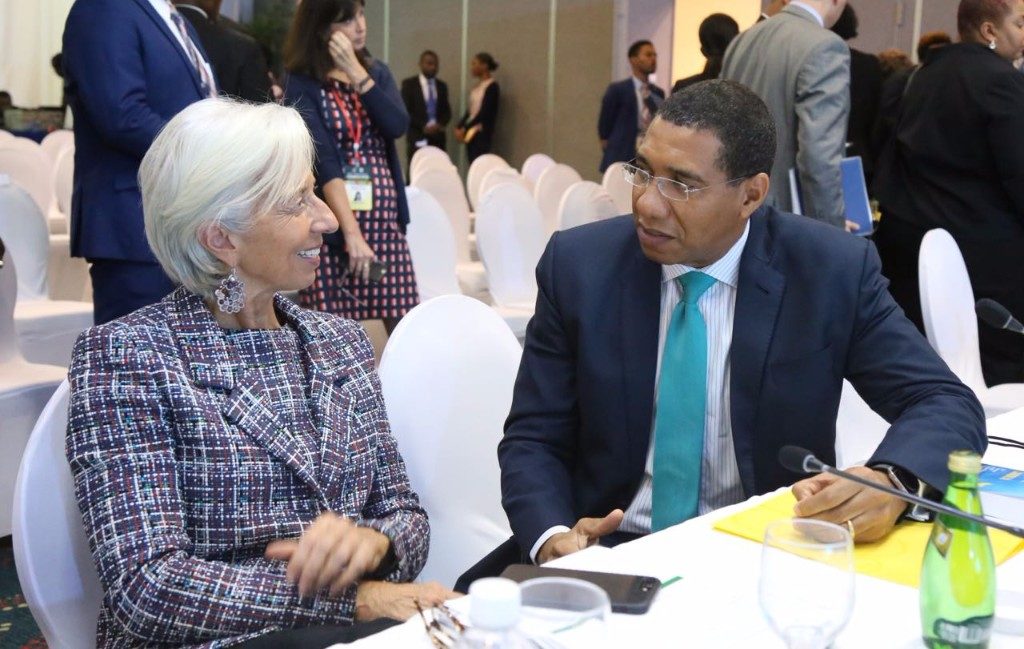 Prime Minister Andrew Holness says Jamaica will see significant improvements in its Ease of Doing Business ranking when the National Identification System (NIDS) is implemented.
Making his opening address at the International Monetary Fund (IMF) 2017 High Level Caribbean Forum this morning (November 16) at the Jamaica Pegasus Hotel in Kingston, Prime Minister Holness declared that, "The National Identification and Registration Act will establish a national civil registry and create a National Identification System (NIDS). This will significantly improve commerce in Jamaica. It will reduce the identity aspect of transaction cost and it will form the basis of a digital economy. We will see significant improvements in our ease of doing business index".
In acknowledging the role of IMF, the Prime Minister said it has been an important partner and a constant source of support for the region in implementing various reforms to end the cycle of low growth and high debt.
Country is making significant progress in reducing debt and increasing economic stability
Mr Holness noted that Jamaica is making significant progress to reducing debt, increasing economic stability and taking on a posture of growth.
This he said is evident in the previous IMF Extended Fund Facility and the current Stand-by Arrangement notably across political arrangements, which are yielding dividends.
"Not only has Jamaica passed all structural benchmarks through to the end of September 2017 but the focus on fiscal discipline, business process efficiency and managing our monetary programme is producing positive impact", explained the Prime Minister.
He further highlighted the positive impact on inflation that has continued to remain low with the non-borrowed net internal reserves which stood at US$1.8 billion at the end of June 2017. This is about $300 million above the programme's performance criteria.
Prime Minister Holness also noted the country's declining unemployment rate. He revealed that according to the latest economic performance review from the Planning Institute of Jamaica (PIOJ), the unemployment rate as at July 2017 was 11.3% representing, the lowest quarterly rate recorded since July 2009.
The Prime Minister concluded that the most important factor to attaining growth is public sector transformation. This he said is key to the Government becoming a facilitator and enabler for growth.
"Reorienting the public sector to one that is dynamic, efficient and innovative holds well for sustainable growth, increased asset utilization, diversification, mergers and closures which are strategies being utilized as appropriate in the rationalization process", he stated.
The one day High Level Caribbean Forum is being held under the theme "Unleashing Growth and Strengthening Resilience".
The Managing Director of the IMF Christine Lagarde is in Jamaica chairing the conference.
Madame Lagarde will tomorrow continue a working visit to Jamaica with meetings with members of the Cabinet, the Economic Growth Council, the Public Sector Oversight Committee and Women Leaders among others.