PM Holness offers Condolences on the passing of RJR/Gleaner Group Chairman, J. Lester Spaulding
---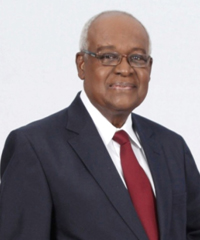 Prime Minister Andrew Holness has expressed deep regret at the passing of Chairman of the RJR/Gleaner Communications Group, J. Lester Spaulding, CD, JP.
Mr Spaulding died in hospital this morning (November 17) in Kingston after ailing for some time.
"Lester Spaulding was a shrewd businessman, his leadership in media and business was exemplary. He was unquestionably one of the most influential business leaders and media innovators in Jamaica's history," said Prime Minister Holness.
Mr. Spaulding began working with Radio Jamaica some fifty-three (53) years ago and rose through the ranks to become its Managing Director and Chairman.
"My prayers and sincerest condolences are with his widow, family and the members of the RJR/Gleaner Group at this time. His passion and drive for the industry will be missed," he added.
Mr. Spaulding has led the company through several mergers culminating with the latest with the Gleaner Company.
Mr Spaulding served as Managing Director of Radio Jamaica Ltd. from March 1978 to October 1, 2008.
He served as Chairman of Caribbean Media Corporation (CMC), Caribbean News Agency (CANA), President, Caribbean Broadcasting Union (CBU), Head of the Media Association of Jamaica, Board member of the National Crime Prevention Fund (CRIMESTOP), among other Boards.