PM Holness breaks ground for project conceived in 2011
---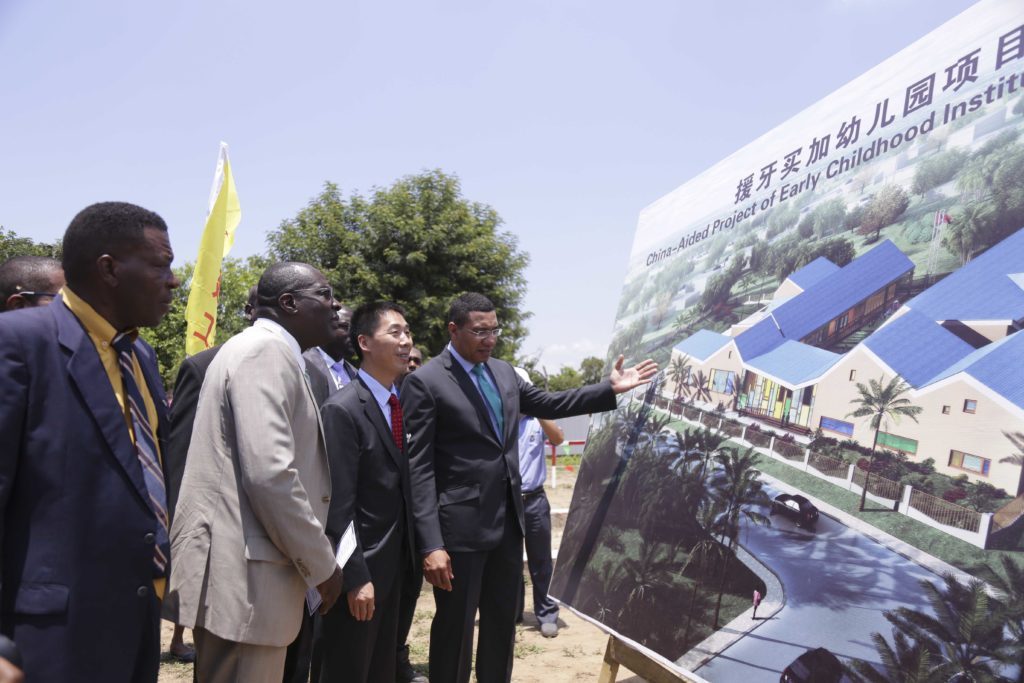 Prime Minister Andrew Holness has broken ground for the construction of an early childhood institution in Olympic Gardens, West Central St. Andrew.
During the groundbreaking ceremony today (April 25), Prime Minister Holness who is also Member of Parliament for the constituency said the institution, to be known as the Olympic Gardens Infant School, was very well designed.
"This project started in 2011, not 2013, I am the father of this. I remember when this was being conceived. It was in the small boardroom at the Ministry of Education in 2011", stated Prime Minister Holness.
In 2011 at the request of the Government of Jamaica, the Government of the People's Republic of China agreed to assist the Government of Jamaica in constructing two early childhood institutions.
"We were preparing to approach our partners in assisting us with legacy projects for the celebration of Jamaica 50. And we decided that one of the areas in which we would have focus is in the early childhood sector, and that is where we would want to leave a legacy", said Mr Holness.
The project is as a result of two agreements on Economic and Technical Cooperation between both Governments. A grant in the amount of Yuan$43.12 Million will be disbursed, during the construction phase, as stipulated in the two agreements on Economic and Technical Cooperation.
"This early childhood institution will be processing the minds of our youngsters, will be shaping the culture and behavior and attitudes of our young ones. And we will make that investment to do it for 55 years, 60 years 100 years to come", added the prime minister.
Prime Minister Holness urged the community to protect the investment so that it can be completed within the specified timeframe.
Hebei Construction Group Co. Ltd. will execute the construction on behalf of the Government of the People's Republic of China. The project is expected to be completed within seventeen months of the commencement date.
The National Education Trust, NET, is the project manager.