PM Holness Condemns Terror Attack on Belgian Capital
---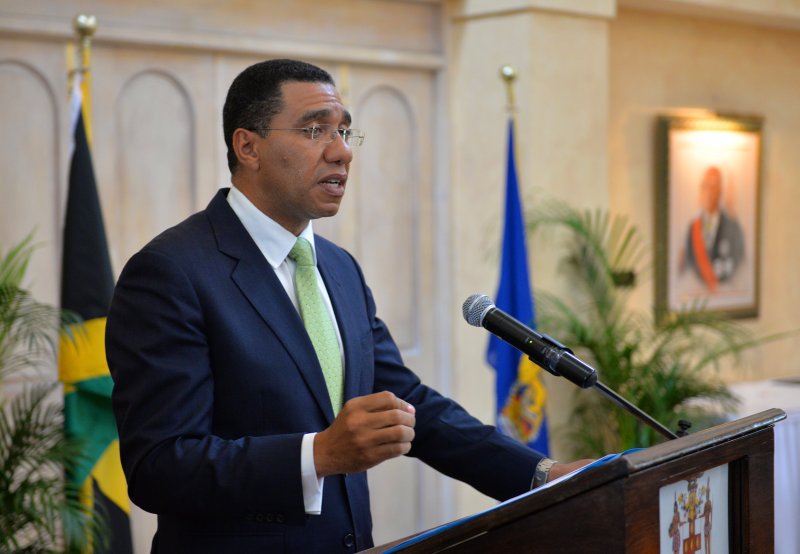 Prime Minister Andrew Holness is expressing shock and deep regret at the attack on innocent civilians at the Zaventem International Airport as well as the Maelbeek City Metro in the Belgian capital Brussels this morning.  Three explosions have claimed the lives of over 30 civilians and have left over 200 others injured.
"On behalf of the Government and people of Jamaica I would like to express our deep sympathies to the people and to the Government of Belgium.  We extend condolences to the families of those who have lost their lives and pray for a speedy recovery for those injured in this morning's terror attack."
"Jamaica's commitment to world peace and value for the sanctity of human life sees us standing in solidarity with the Belgian people at this time.  Unspeakable horror and trauma has been unleashed upon them and Jamaica joins the rest of the free world in condemning this morning's act of terror."
"Indiscriminate attacks on innocent civilians by terrorists anywhere in the world is to be seen as an attack on the values and ideals we hold dear as Jamaicans.  If nothing else, attacks of this nature underscore and highlight the grave threats terrorists pose to us."
"Jamaica notes the responses of eminent world leaders thus far, and considers it critically important that the international community continues to speak with one voice in the wake of this morning's tragedy in Belgium.  An unmistakable signal must be sent to the enemies of freedom and humanity, that their campaign of terror will not break our spirit nor dampen our resilience as proponents of world peace.  No effort should be spared by the international community in deepening counter-terrorism collaboration and strengthening our resolve to protect our common values and reject terrorism."
Prime Minister Holness spoke with the Belgian Ambassador to Jamaica this morning and extended sympathies on behalf of the Government and people of Jamaica.