PM Holness Reaffirms Support for the Police
---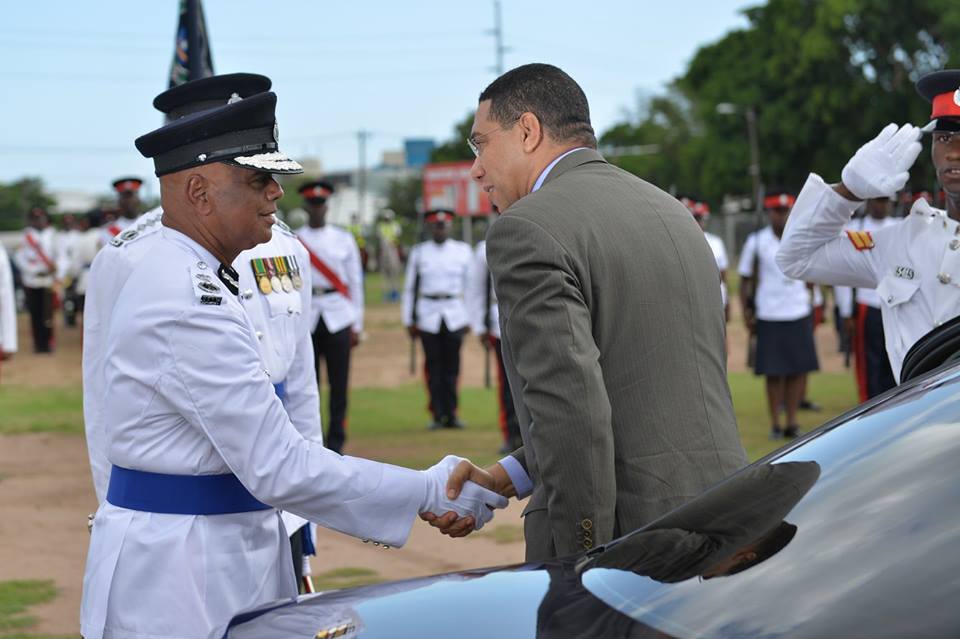 Prime Minister Andrew Holness is expressing regret and sadness at developments over the weekend which have resulted in two members of the Jamaica Constabulary Force (JCF) losing their lives due to the vicious actions of criminal elements.
The Prime Minister is reinforcing that recently appointed Police Commissioner, George Quallo, along with the brave and courageous men and women of the security forces have the full support of the Government in their unrelenting fight to protect the citizenry and themselves against criminal elements.
Prime Minister Holness' comments have come following an incident on Friday afternoon where Constable Leighton Hanson of the St. Andrew North Police Division was murdered on Constant Spring Road.  Less than 24 hours later, Detective Sergeant Dale Thompson succumbed to injuries he sustained during a gunfight with criminals in January.
Commenting on the tragic losses,  Prime Minister Holness said, "Detective Sergeant Thompson and Constable Hanson are heroes. I thank them for their courageous actions in confronting criminal elements. Regrettably, they lost their lives. I am deeply hurt at the outcome and our thoughts and prayers are with their families, friends and the JCF at what is a very difficult time, not only for the Constabulary but for all well-thinking members of society. Indeed, the loss of life of any innocent person due to violence and crime should be strongly condemned."
Commenting further,  Prime Minister Holness said,  "Members of our security forces risk their lives to protect us on a daily basis. We must support them. In a bid to give the security forces the most suitable possible environment to cauterise and eliminate criminal activity, the Government of Jamaica renews its commitment to secure the passage of legislation, including the zones of special operations and community development bill which was recently referred to a joint select committee of Parliament."
While sending condolences to colleagues and family members of the Policemen who were killed, a solemn Prime Minister Holness said "it's increasingly clear that decisive action must be taken by all well-thinking stakeholders, including lawmakers on both sides of the political aisle, in a bid to thwart criminal elements who are not bashful about taking the lives of innocent Jamaicans and confronting the men and women of the Constabulary who are tasked to serve and protect".
The Prime Minister is urging the Security Forces not to lose heart but to remain professional and committed to safety and security in Jamaica. Prime Minister Holness is also urging all Jamaicans to support the Government in efforts to make the necessary social and legislative interventions to significantly reduce crime and violence.