Prime Minister Announces Gated Communities Act
---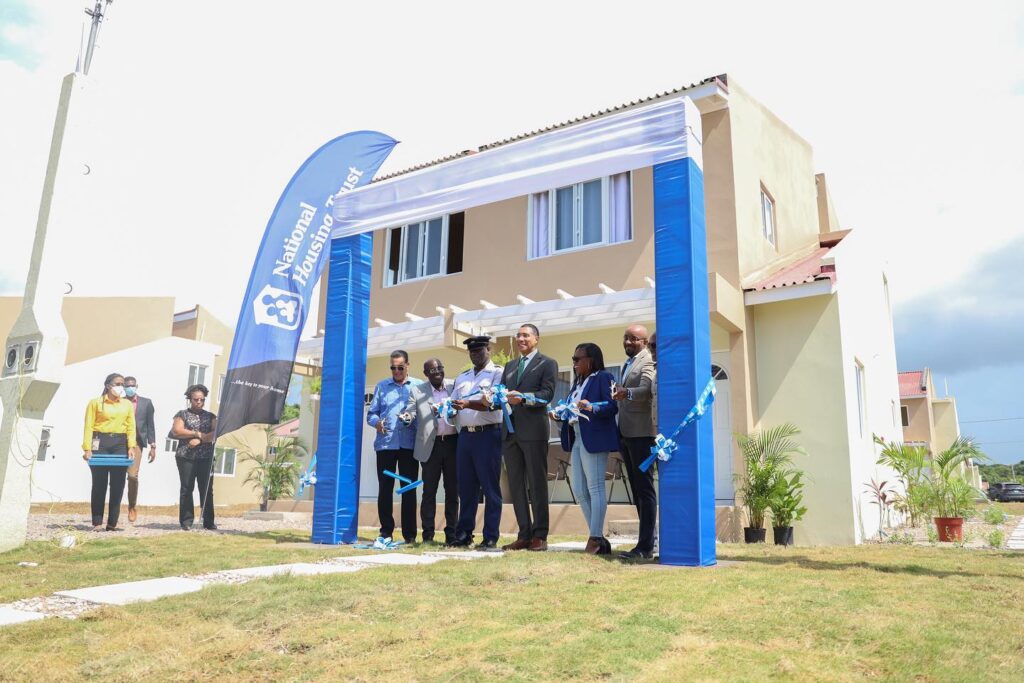 "The value of your property is preserved if each homeowner preserves it." – Prime Minister Holness
Prime Minister Andrew Holness has announced that the Government is in the final stages of putting in place legislation for the Gated Communities Act.
Speaking yesterday (August 12) at the handing over ceremony for the National Housing Trust (NHT) Industry Cove Manor in Hanover, Prime Minister Holness said the proposed legislation will be brought to Cabinet for deliberations.
The Gated Communities Act will provide in greater detail on how gated communities must operate.
Prime Minister Holness stated: "In communities like these (Industry Cove Manor) the value is only preserved if each homeowner preserves the value of their property."
In pointing out the claims that could amount from having the communities regulated, the Prime Minister underscored that the Government has a duty to protect homeowners so that the value of their communities does not depreciate hence the proposal for a Gated Communities Act. Therefore, he urged everyone to abide by the rules set by the community organisations.