Prime Minister Holds Productive Meeting with Opposition
---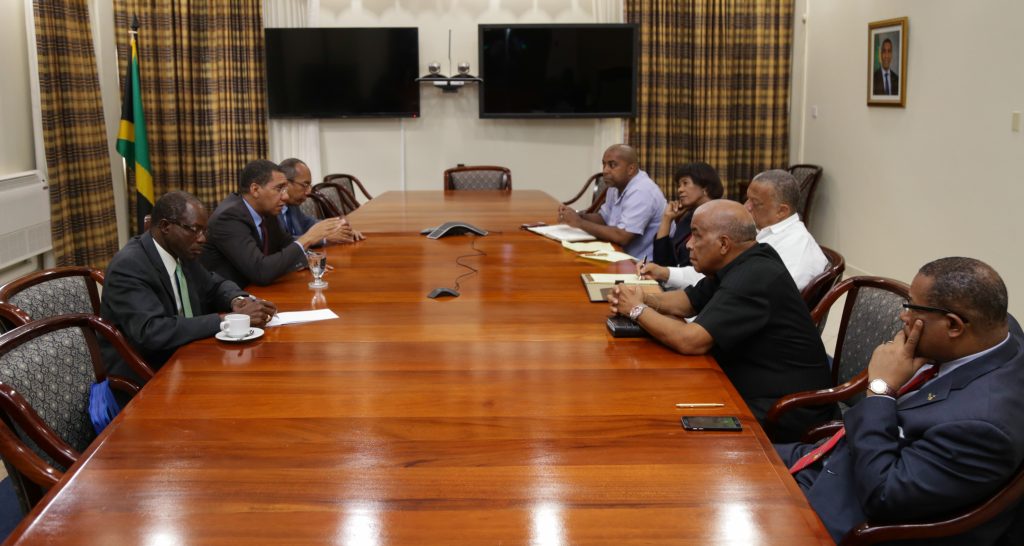 Prime Minister Andrew Holness today (Tuesday, December 13) met with members of the Opposition led by Opposition leader Portia Simpson Miller at the Office of the Prime Minister.
The Prime Minister extended the invitation to discuss several matters.
Prime Minister Holness explained the elements of the $548 Million Islandwide Mitigation Programme. He informed the Opposition of changes to the mitigation programme which will see the remainder of the funds being used exclusively to address cleaning the island's drains. In response, the opposition said the changes are appreciated across the board.
The Prime Minister also noted that the Opposition is a key partner in the country's governance structure.
Prime Minister Holness instructed the National Works Agency, NWA, to share their template of priories with all Members Parliament so that they are fully up to date.
–30–
Contact:    Communications Unit-OPM
Tel:   926-0244, 927-4101        Email:  [email protected]/[email protected]
Website:      www.opm.gov.jm  Facebook:  www.facebook.com/jamaicahouse  Twitter:  www.twitter.com/opmjamaica