Prime Minister Holness receives call from US Vice President-Elect Mike Pence
---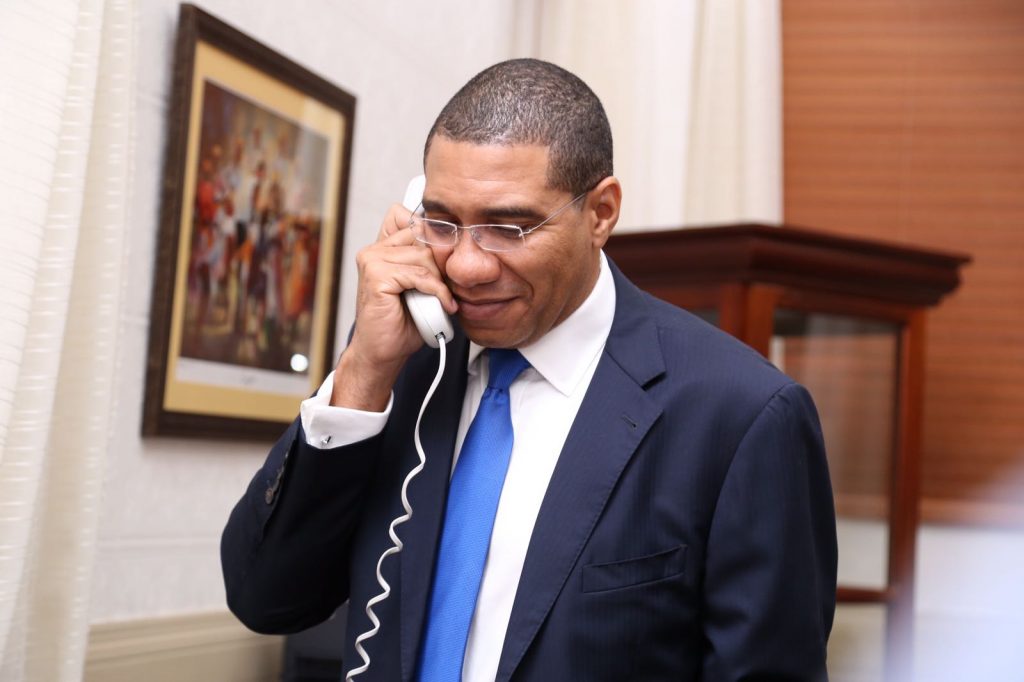 Prime Minister Andrew Holness today (December 1) received a telephone call from Vice President-Elect of the United States of America, Governor Mike Pence.
The Prime Minister congratulated Governor Pence on his administration's election to the Presidency of the United States.
Both Prime Minister Holness and Governor Pence also discussed Jamaica's strong relationship with the people of the United States and even stronger cultural links between the two countries.
Prime Minister Holness spoke of the strong ties between Jamaica and the United States in the areas of national security, trade and importantly, energy. The Prime Minister expressed interest in strengthening relations particularly in investment.
The Prime Minister said he is optimistic about the future regarding the relationship between Jamaica and the United States.
He confirmed Jamaica's continuing interest in building stronger ties with the United States and enhancing current partnerships for the benefit of Jamaica, the Caribbean and the world.
Both pledged to continue their dialogue on areas of mutual interest.
During the call the Prime Minister Holness noted Governor Pence's strong Christian background and conveyed his best wishes to new administration.
–30–