Prime Minister Holness Tours South Coast Highway Improvement Project
---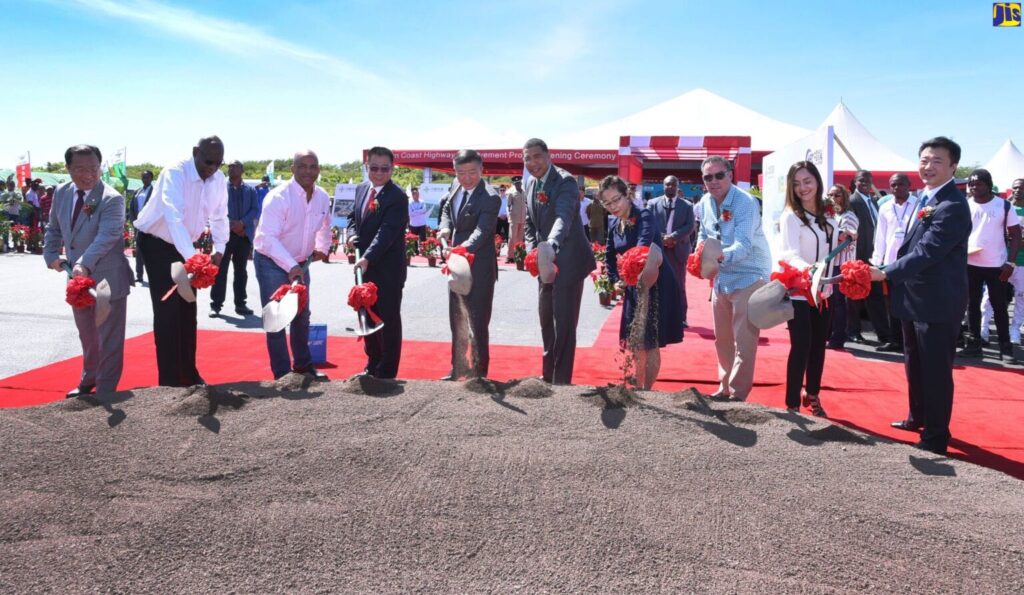 Prime Minister Andrew Holness on Friday (July 24), toured sections of the South Coast Highway Improvement Project from Port Antonio in Portland to St. Andrew.
During the tour, Prime Minister Holness examined the construction of culverts, realignment of the road infrastructure, and the relocation of infrastructures to include utilities, water, sewage electricity, and communication services.
Prime Minister Holness also highlighted the purpose of the road work.
"The work is done to get a larger thoroughfare to preserve the road, as you can see the road is very near to the fall off on the other side, so we are bringing the roads more in the land. We are doing that along the roads and straightening some of the deep curves so the road will be a much easier road to traverse when it is finished," stated Prime Minister Holness.
Meanwhile, the Prime Minister added that the South Coast Highway Improvement Project has been in the pipeline for several years. However, he said his Administration has taken the work out of the pipeline and is now fully implementing it.
According to Prime Minister Holness, the project forms part of the Government's strategic development plan for unlocking growth prospects in the eastern end of the island, reducing travel time, increasing tourism and commerce, and spurring development.
The Prime Minister broke ground to commence the 12.91-billion-dollar project on November 16 last year. The undertaking will entail the rehabilitation of approximately 110 kilometres of roadway between Harbour View in St. Andrew and Port Antonio in Portland, and the 26-kilometre thoroughfare from Morant Bay to Cedar Valley in St. Thomas.
The project under the leadership of the National Works Agency is being executed by China Harbour Engineering (CHEC).w