Prime Minister Opens East Palm Bridge in Port Antonio, Portland
---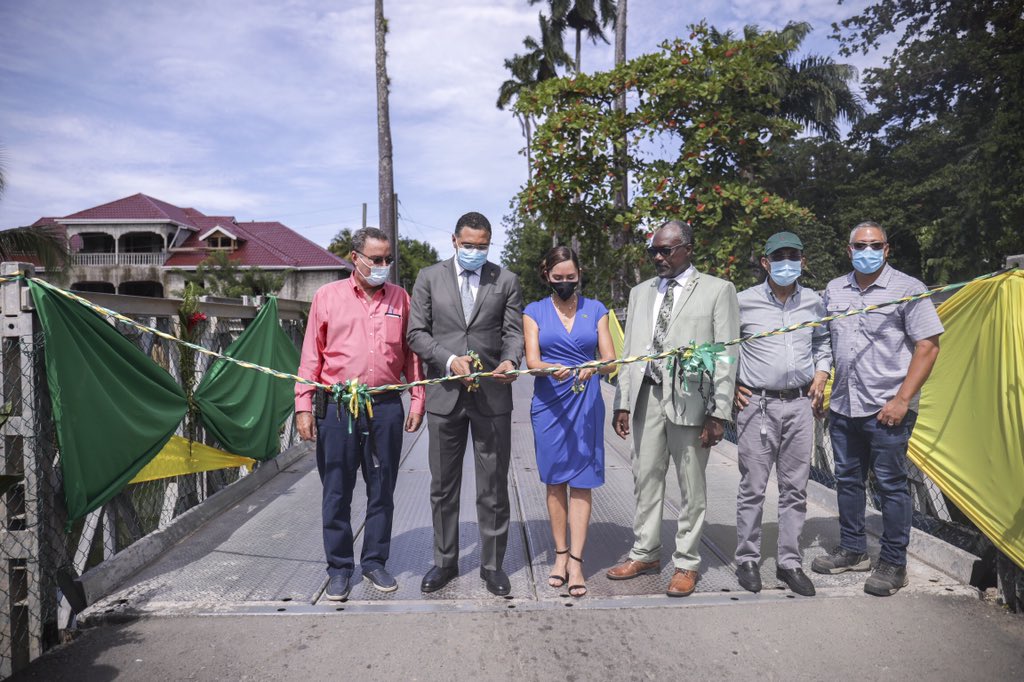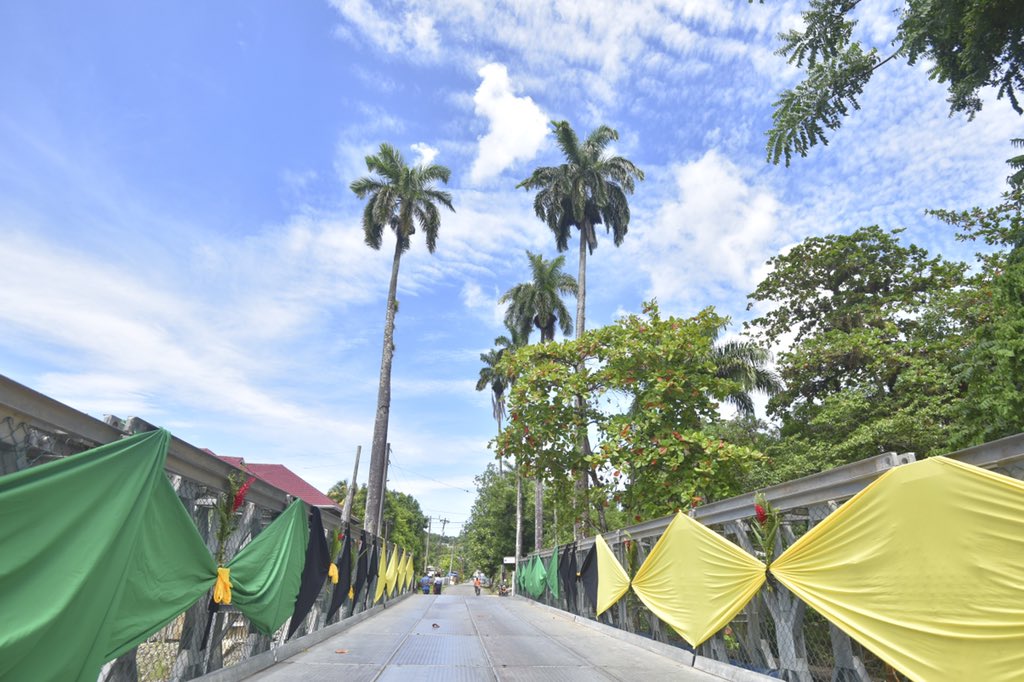 Residents of Port Antonio now have greater access to several areas in the town following the opening of the East Palm Bridge.
Prime Minister Andrew Holness on Friday (July 24), officially opened the newly renovated bridge.
The Prime Minister said that the Government remains committed to upgrading, restoring, and maintaining secondary and tertiary infrastructure and road bridges.
The Prime Minister also noted that the infrastructure will be upgraded to acceptable conditions, and those that have reached their service life will be replaced.
"The Government of Jamaica remains committed to improving infrastructure islandwide to strategically increase connectivity around the island, reduce travel time and wear and tear on our vehicles and to ensure the connectivity and productivity of our urban centres, so that we can move across Jamaica seamlessly," said Prime Minister Holness.
In the meantime, Prime Minister Holness said the Government listens to the concern of the people. He said the evidence of this can be seen in the work that has been completed by the Administration.
"We demonstrate visibly and tangibly that we care. We care that your community was separated. We care that you were inconvenienced when crossing the bridge. We care that your children were in peril, we care, and we don't only come and profess it, say it and speak it eloquently with beautiful speeches, but we show it. Your Government cares," The Prime Minister declared.
Moreover, Prime Minister Holness highlighted other projects slated for completion. He said under the South Coastal Highway Improvement Project, 42 bridges are air marked for reconstruction, rehabilitation, or repair. Of the 42 bridges, 13 are in Portland.
"Preserving aging bridges while replacing deficient bridges is a significant challenge for governments, but this is a challenge that this Government, is meeting head-on. I don't think there has been another Government in its first term, in four and a half years, to replace or upgrade or repair as many bridges as this Government has done," said Prime Minister Holness.
The 70-year-old bridge that was closed in 2015 was replaced by a 'Compact 2000' driving and pedestrian bridge spanning 24.4 meters. It was completed in four months, costing JMD 24.3 million.
Meanwhile, Prime Minister Holness said there will be a new housing development in Passley Gardens, Portland. The housing development will be the first to be done in the parish in over 30 years.